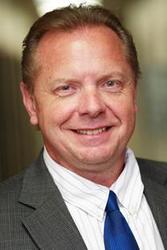 MyChoice will help schools, charities and other non-profits earn more money because you're not asking consumers to do anything they don't already do
Worcester, MA (PRWEB) February 9, 2011
This loyalty card benefits the entire community, helping to save money and build wealth. Tim Cromwell, the local MyChoice franchise owner for the Worcester County will be hosting a free event on February 28th, 2011 at 7pm at the Worcester State University - 486 Chandler Street - Worcester, MA.
Learn about:

Opportunities for new or additional income
How to increase business with a Loyalty Card Program
Fundraising for maximum reward and continuing benefits
Who should attend:

People who are looking for additional income
Entrepreneurs or people who want to start their own business
Businesses looking to increase customers and cut advertising costs, with Pay Only for Performance Results Advertising – retailers, professionals, consultants and contractors
Fundraising organizations (Schools, PTO's, Booster Clubs, School Sports programs, Little Leagues, Church's, Lions Club, etc...) looking for a better, easier and more profitable fundraising option
People who organize fundraisers
About MyChoice
With so many different offers to make money or save money, it's difficult to know which ones really work. However, the MyChoice loyalty card is different – it actually works! And this is why:
It is an effective fundraiser: MyChoice will help schools, charities and other non-profits earn more money because it doesn't ask consumers to do anything they don't already do. The non-profit gets cash every time the cardholder uses the card, for the life of the card.
More customers, more often: Business owners increase customers and customer loyalty. Plus you don't pay for your advertising until the consumer pays, and you get category exclusivity (for specified area).
Build individual wealth: For individuals who want to start a business, or earn extra money MyChoice helps build a passive income stream. Earrn money every time a card is sold, and every time the card is used.
Sound too good to be true?
When you think about it, it makes perfect sense. One loyalty card that works for the consumer and the merchant.
To learn more about this event and to register please visit: MyChoice Worcester Mass
# # #