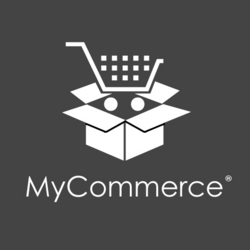 Our exciting new web platform places full power and control where it rightfully belongs – with the business owner.
Santa Monica, CA (PRWEB) February 18, 2011
Founded in 2005, MyCommerce is a leading provider of highly customizable e-commerce solutions, backed up with world class customer service and support. Clients include the Los Angeles Lakers, American IDOL™ and The GRAMMY™ Awards. MyCommerce has just re-launched their website which announces the arrival of their ground-breaking content management and e-commerce web platform. The site also features updated branding, a revised business model and updated packages and pricing structures.
Powered by Drupal (one of the world's most popular open-source content management systems), the new MyCommerce platform provides users with shopping cart functionality that tightly integrates with all other parts of a company or community website. For business owners and e-tailers, this presents almost limitless opportunities to monetize their content by taking advantage of a stable, singular platform where content, media, e-commerce and social components are all linked and work together. Everything is managed by a single application and is all administered via a single back-end interface, bringing huge operational and efficiency gains.
Primarily aimed at small to medium-sized businesses, although capable of easily performing at enterprise levels, the platform is fully customizable, scalable and flexible at all levels. MyCommerce molds its platform around each individual business and its requirements – not the other way around as is the case with their competitors. The platform can be installed on any web host of the customer's choosing. Full installation and setup is performed by MyCommerce.
"The platform can deliver any feature or functionality a business may require of it", says Jason Humphries, founder and CEO.
"It's a hugely powerful, scalable system that we tailor precisely to each individual business for an unbeatable price. No two businesses are the same – so why should different businesses all have to fit around the same set of mundane tools on offer by our competition?"
To cater to custom requests and enhancements, MyCommerce has developed a unique Package-based model that allows site owners to quickly extend and enhance their site – an exciting and unusual concept, and also an industry-first. Inspiration came from the auto industry, which has been using packages of optional extras very successfully for many years.
To announce their exciting new platform, MyCommerce re-designed their website from the ground up. The new site (built on and around the new software) showcases updated branding, a custom-built Blog, dynamic RSS feeds, Facebook and Twitter widgets and an animated FAQ section. Also on display are the advanced SEO capabilities of the new platform, including SEO URLs, dynamic titles, meta-keywords and description tags and a dynamic XML sitemap.
Partnerships have been formed with some of the best companies, organizations and service providers in the industry - all of which are placed at any new client's instant disposal. MyCommerce is now a one-stop-shop for everything merchants need to get set up online, from merchant processing and hosting accounts, to SSL certificates, advanced SEO and social media marketing and design.
MyCommerce founder and CEO Jason Humphries said, "We hope our exciting new web platform will consolidate our reputation as one of the industry's leading providers of highly-custom, enhanced e-commerce solutions. The new platform places full power and control where it rightfully belongs – with the business owner."
For more information, pricing and a free consultation, visit http://mycommerce.tv, or call them toll free at 1-800-606-4506. You can Request a Demo by simply filling out the following form: http://mycommerce.tv/request-demo.
You can also find MyCommerce on Facebook (http://www.facebook.com/mycommerce) and Twitter (http://twitter.com/mycommerce).
###