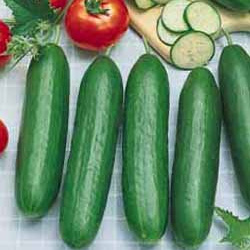 Amid the Washington talk of "shovel-ready" recession projects, it appears few projects are more shovel-ready than backyard gardens. Veggie seed sales are up double-digits at the nation's biggest seed sellers this year.Bruce Horovitz, USA TODAY
Colville, Washington (PRWEB) July 17, 2012
MyEcoGardens.com is a great source for heirloom and organic seeds for natural gardens. MyEcoGardens has seeds from many places and many sources. One supplier, Bavicchi, is one of Italy's finest seed houses with products including flowers, herbs, vegetable seeds, and other gardening supplies. Whether your goal is to save up for next year or start another crop for this season, MyEcoGardens will have the high quality seeds to accomplish all natural gardening needs.
According to a leading retailer, sales of seeds for tomatoes, courgettes, beans and other vegetables are now selling more than seeds for flowers by a considerable margin. After the recession hit an increasing number of people are taking up their trowels and creating their own food in their own gardens.
Starting from seed is easy and cheaper per plant and allows for a greater variety of choice among flowers and crops then buying nursery plants. Investing in coldframes, rowcovers or a greenhouse always extends the growing season for everyones natural gardening needs. By growing fresh vegetables you will know exactly what took place while producing them. Be the one to fertilize, water, and nurture the plants from a small seed into beautiful, productive plants so you know what you are consuming. When buying vegetables from a supermarket or produce stand, there is really no way of knowing how or where they are were grown. There could have been harmful pesticides, fungicides used during the raising of those vegetables. Growing vegetables is not very hard, once you know the secret to growing them. The key secret is not just in watering and light, but also in the soil. Growing your own food involves having high quality heirloom vegetables seeds, good composted soil, water and light. The quality of your seeds counts for a whole lot when growing a successful natural garden and MyEcoGardens.com is offering those high quality seeds for 30% off from now until the end of August.
MyEcoGardens is a reliable site that provides quality products to your home for your gardening needs. My goal is to provide a wide ranging and unique product line, at the highest level of quality and service available, and to do so as efficiently as possible. Thank You.