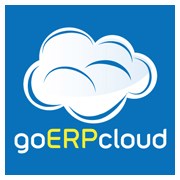 Both partners and solution providers are excited about having these solutions available to finance and accounting professionals to trial and experience the power of Microsoft Dynamics solutions. ~ Linda Rose, CEO
San Diego, CA (PRWEB) October 31, 2012
RoseASP, one of Southern California's largest providers of hosted Microsoft Dynamics solutions, today announced goERPcloud™ will offer Microsoft Dynamics GP enterprise resource planning (ERP) software solutions for Project Costing, Supply-Chain Distribution and eCommerce. Through partnerships with Olympic Project Cost, SalesPad and Azox, goERPcloud will make preconfigured on-demand ERP cloud solutions available to help trial users evaluate software solutions for project cost, supply-chain management and eCommerce.
goERPcloud will showcase Olympic Project Cost in a demo instance dedicated for Dynamics GP Project Accounting. Olympic Project Cost is full featured project costing and cost accounting solutions for Microsoft Dynamics GP. It meets all contract accounting requirements for Government Contractors as specified by the Defense Federal Acquisition Regulations Supplement (DFARS) and implemented by the Defense Contract Audit Agency (DCAA).
goERPcloud will showcase SalesPad Solutions in a demo instance which delivers easy to use tools to enhance your Microsoft Dynamics GP experience. SalesPad makes sales and customer service teams more effective with quick order entry, complete inventory visibility, easy access to customer information, configurable workflow, built-in credit card processing and more. To complete your distribution solution, SalesPad Solutions also offers DataCollection -- easy to use mobile bar-code data collection, and ShipTo -- simple, inexpensive integration to UPS WorldShip and FedEx Ship Manager.
To round out a total ERP experience, goERPcloud will also showcase Azox in a demo instance dedicated for eCommerce. Azox is a recognized leader in providing e-commerce solutions for the Microsoft Dynamics market. Azox develops and delivers fully integrated e-commerce solutions, credit card processing, and distribution modules to businesses around the world. Dynamically connect pricing, payments, inventory, customers, orders and more from your back office ERP system and front end website with Azox e-commerce solutions for Microsoft Dynamics GP.
"By providing Microsoft on-demand ERP trials with preconfigured ISV Partner solutions in the cloud, we anticipate businesses can experience rich featured applications to solve today's business challenges with technology," said Linda Rose, CEO of RoseASP.com. "Both partners and solution providers are excited about having these solutions available to finance and accounting professionals to trial and experience the power of Microsoft Dynamics solutions."
The goERPcloud service has been developed by RoseASP, a division of Rose Business Solutions, a Microsoft Gold Competency Partner and Microsoft Dynamics Cloud Excellence Partner of the Year Finalist - 2012 and Microsoft Dynamics ERP Cloud Partner of the Year - 2011.
About RoseASP
RoseASP is a leading provider of hosted Microsoft Dynamics ERP and CRM applications. Since 2000, it has hosted systems for small and mid-sized companies and a growing number of Microsoft Partners around the world. With a highly skilled and experienced team of experts in hosting financial and accounting systems, related modules, and other third-party systems leveraging knowledge for customer success, RoseASP is committed to customer service. For more information about RoseASP, visit http://www.roseasp.com.
About Microsoft Dynamics
Microsoft Dynamics is a line of easy-to-use, integrated and adaptable ERP and CRM applications that enable business decision-makers to quickly respond to market shifts, take advantage of new trends, increase their competitive edge and drive business success. Microsoft Dynamics solutions are delivered through a world-class network of reselling partners providing specialized services and additional innovation to help customers excel in their industries.
For more information, please contact:
Jeff DeMaria
Jeff(dot)demaria(at)roseasp(dot)com
RoseASP.com (858) 794-9403