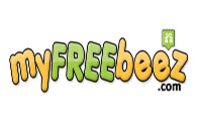 We just give stuff away... it's really that simple
New York, NY (PRWEB) April 22, 2011
Freebies, giveaways, online contests and sweepstakes. If MyFreebeez had reindeer, that's most likely what they'd name them.
Rob & Izzy are two 22 year old recent college graduates who launched myfreebeez.com with the goal of getting free products into the hands of random people. They have already successfully given away various $50 gift cards, an iPad 2 and a Nintendo 3DS. "We're funding everything from our own pockets," says co-founder Izzy. "Times are tough but we're giving what we can."
In only a matter of weeks, they have amassed thousands of loyal followers online and earned a kind of folk-hero status. Taking advantage of this momentum, they launched a new program called "A Freebee for the Needy" where they will be giving someone in need $150 towards an item or product which would help them the most. "This program was really important to me, which is why we started it as soon as we could," Rob said. "We shouldn't have to wait until the holiday season to focus on 'giving' to those in need." (View the video announcement here)
They aim to build up a following large enough that companies become interested in donating products to be given away. The unique opportunity they provide to companies by naturally presenting products in such a positive light should definitely help them reach this goal soon.
###