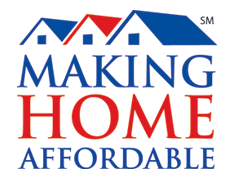 Northfield, OH (PRWEB) August 22, 2012
Americans can take advantage of the Obama Administration's new HARP (Home Affordable Refinance Program) Program to refinance their existing mortgages. MyHARPProgram.org is ready to help responsible homeowners benefit from super-low mortgage rates that will save them money each month.
"The HARP Program is a simple way for homeowners—even those who owe more than their home's current value—to refinance their mortgage and lower their monthly payments or decrease their terms," says Brian Doskocil of MyHARPProgram.org. "MyHARPProgram.org is the only place they need to go to learn about HARP and begin the process that can change their lives for the better."
The HARP Program is available to any homeowner regardless of equity to apply for a loan and is current on mortgage payments. Participants can choose from a variety of lenders and do not have to stay with their current lender.
"People need to act quickly to take advantage of the HARP Program," Doskocil says, "because it's only available for a limited time."
MyHARPProgram.org is ready to help homeowners apply for the HARP Program today. Whether they have questions or are ready to apply, they'll find everything they need to take this simple but important step.