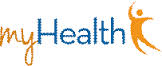 Our feet are the anchors of our bodies, so it makes sense to find out what we can do to care for them.
Coral Springs, FL (PRWEB) April 28, 2013
The average person walks approximately 10,000 steps per day. In addition, our feet do so much more for us such as keeping us steady, depressing the accelerator in a vehicle and even holding a door open. The myHealth TV show is pleased to present a new segment solely dedicated to feet and how to take good care of them. It will focus on advances in the orthopedic field, the various conditions which affect them and how to best treat them. It will air throughout the month of April and continue during the year.
Terry Bradshaw, the Hall of Fame quarterback from the Pittsburgh Steelers is the show host. His popularity gained momentum on the gridiron while leading the team to four Super Bowl titles and earning two Super Bowl MVP awards. From motivational speaking to endorsing companies and their products to shows like this one, it is Terry's outgoing personality and credibility that keeps him busy today. Toss in some cameo appearances in a few major films, and close to a hundred appearances on the Jay Leno show, and the reason is clear why Terry Bradshaw is a great host and segment narrator for the myHealth TV program.
The show examines current health and medically-related topics such as personalized medicine, alternative treatments for stomach and foot problems, plus many more health and medical subjects. Viewers of any age will find useful tools, tips and helpful information for making informed choices about their health. In each segment, the program breaks the issues down so viewers can be better educated. The program is broadcast on many well-known regional and national cable television networks throughout the United States and Canada. Please visit myHealth with Terry Bradshaw on Facebook, Twitter and Pinterest.