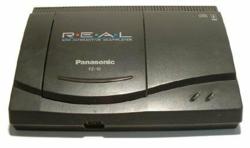 Detroit, Michigan (PRWEB) May 08, 2012
My Hot Electronics, a leading online retailer of electronics, announces that they are turning back the clock and will carry video games, consoles and accessories from the 1980s, 1990s and 2000s.
The consoles and games include classics such as Sega Genesis, Super Nintendo, 3DO, Atari, Atari Jaguar, Atari Lynx, Game Boy, NES, TurboGrafx16, and many more.
For video game fans, having an outlet for older video games and systems is crucial due to the fact that before the Playstation 3 systems and Xbox 360, there were the 16-bit systems that set the standard for today, and developed iconic characters and titles that inspired the products of today such as Super Mario Bros., Sonic The Hedgehog, and Mortal Kombat.
From an educational standpoint, young gamers also use the systems to work on and modify them in order to improve their engineering and programming skills by using materials and software from the older systems to study and be able to develop their own systems and games for the next generation of gamers.
My Hot Electronics is a leading online retailer of all electronics including video games, televisions, blu-ray discs, dvds, office supplies, appliances and more.
For more information, visit http://www.myhotelectronics.com.