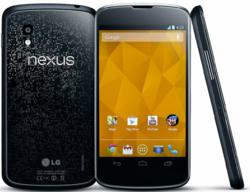 Detroit, Michigan (PRWEB) December 13, 2012
My Hot Electronics announced on Wednesday that the store has the new Google Nexus 4 phone back in stock for the holiday shopping season. With Christmas two weeks away, the store restocked the Nexus 4 to comply with demand. The phone is currently marked down up to 40% off during the remainder of the shopping season until Christmas Day, and it is also sold unlocked.
The store also announced that the unlocked Apple iPhone 5 and the Samsung Galaxy S3 phones are also available in stock and ready to ship in time for the holiday. The phones are available in 16GB, 32GB and 64 GB models.
My Hot Electronics announced that the store also has the new Samsung Galaxy SIII Mini available for $369.99 for the holiday season. The system is sold unlocked and features 8GB of memory, 1GB of RAM, a 5MP camera, and films video in 720HD.
The website announced that along with the phones being available on sale and ready for immediate shipping, the store was marking down video games for the Xbox 360, Playstation 3, and Playstation Vita up to 50% for the remainder of the holiday shopping season. Games marked down include Halo 4, Call of Duty: Black Ops II, WWE '13, Assassin's Creed III, FIFA Soccer 13, and the Xbox Live Gold Membership card.
For more information, please visit MyHotElectronics.com.
About My Hot Electronics -
My Hot Electronics is a leading online e-commerce provider of electronics which range from tablets, PCs and cameras to video games, DVDs, Blu-Ray Discs, appliances, lawn and garden products, IT systems and hardware, and more. The store recently began having the unlocked Apple iPhone 5 and the new iPad Mini is available in their marketplace.
The store also carries the top brands in electronics including Xbox 360, Playstation 3, Cisco, Apple, Sony, Samsung, Microsoft, EA Sports, and many more. The company recently began its initial expansion into clothing and jewelry and will continue to expand over the next several months.
The store also launched a new sports-based store - SportsFanPlayground.com. The store is a leading provider of NFL, NBA, MLB, NCAA, UFC and FIFA apparel and accessories. The playground has various shoes, jackets, home & garden products, bedroom and kitchen products - all with sports and team themes and help for tailgating or throwing a party for the big game happening soon.