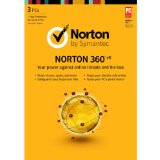 Detroit, Michigan (PRWEB) July 08, 2012
My Hot Electronics (myhotelectronics.com) announces deals on internet security and antivirus software from Norton, Trend Micro, Kaspersky, AVG, McAfee, and more.
Internet security and antivirus software have become crucial to making sure computers and networks worldwide stay protected from viruses that have hacked into account information, consumer files, conversations and more.
Currently, Norton 360 - version 6, is available at My Hot Electronics at 68% off at $28.88. The software is available for 3 PCs and allows for protection of accounts, keeps the computer system going strong, and offers a social media protection that monitors Facebook posts and warns a user of a malicious post.
For more information, visit http://www.myhotelectronics.com.
About My Hot Electronics -
My Hot Electronics is a leading online e-commerce provider of electronics which range from tablets, PCs and cameras to video games, DVDs, Blu-Ray Discs, appliances, lawn and garden products and more.
The store also carries the top brands in electronics and apparel including, Nike, Adidas, Apple, Sony, Samsung, Microsoft, EA Sports, and many more. The company recently began its initial expansion into clothing and jewelry and will continue to expand over the next several months.