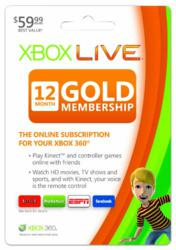 Detroit, MI (PRWEB) September 06, 2012
SportsFanPlayground.com, a leading provider in electronic products including tablets, video games, appliances and more, has various deals on Xbox 360 games, consoles and accessories.
The online store has classic and new Xbox 360 games available for shipping at any time. Some of the titles that are available in the store for preorder include Call of Duty: Black Ops II, NBA 2K13, Halo 4, Borderlands 2, NHL '13 and FIFA '13. The store also carries classic and cheap Xbox 360 games for as low as $5.
In terms of accessories, SportsFanPlayground.com has various accessories at low prices such as the Xbox Live 12-month membership card for $42.99, the Xbox 360 headset for $3.50, and the Xbox wireless controller for $32.69. The store has a special Xbox 360 headset that is available for 1 cent, as well.
Along with the games and accessories, many special edition Xbox 360 consoles are available at low prices as well. Consoles with Star Wars themes, Halo 4 themes, and the 4GB and 250GB consoles and bundles are available and are on sale.
For more information, visit SportsFanPlayground.com.
About The Sports Fan Playground -
SportsFanPlayground.com is a leading online e-commerce provider of sporting goods and fan apparel from the NFL, NHL, MLB, NBA, NCAA, UFC, WWE and other leagues around the world. The store also has a variety of electronics which range from tablets, PCs and cameras to video games, DVDs, Blu-Ray Discs, appliances, lawn and garden products and more.
The store also carries the top brands in electronics and apparel including, Nike, Adidas, Apple, Sony, Samsung, Microsoft, EA Sports, and many more. The company recently began its initial expansion into clothing and jewelry and will continue to expand over the next several months. SportsFanPlayground.com is also beginning accepting banner ads from companies and individuals around the world.