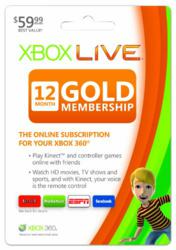 Detroit, Michigan (PRWEB) July 02, 2012
SportsFanPlayground.com announced on Monday that the store will be offering deals on various Xbox 360 and Playstation Vita products, including the 12-Month Xbox Live Membership Card for $37.26, the Playstation Vita Consoles at $220.00 for the Wi-Fi only and $252.99 for the 3G/Wi-Fi version, the game "Max Payne 3" for the Xbox 360 for $33.95, as well as many more deals while supplies last.
The Xbox Live 12-month gold membership card allows for Xbox Live subscribers to gain access to various television channel and on-demand applications such as Netflix, Hulu, YouTube, HBO, ESPN, Nickelodeon and much more. It also allows for purchasing various shows, managing subscriptions, and purchasing/managing music.
The Playstation Vita is the popular handheld system produced by Sony. The console comes in 2 versions - a Wi-Fi version which allows for connecting to the internet through an actual wi-fi internet connection, and a 3G/wi-fi combination that allows for connecting to an AT&T cell phone signal anywhere that a signal is available, which allows for stronger connectivity and online play anywhere, anytime.
Along with the accessories on sale, the company announced that various games are available on sale and new pre-sales are available -
Xbox Titles -

Max Payne 3 (on sale for $33.99)
Batman: Arkham City - (on sale for $31.70)
Halo 4 Limited Edition (Preorder for $99.99)
Halo 4 (Preorder for $59.99)
Assassin's Creed III (Preorder for $58.99)
Playstation Vita Titles -
MLB 12 The Show - ($26.00)
Resistance: Burning Skies ($31.99)
16 GB Playstation Vita Memory Card ($35.00)
32 GB Playstation Vita Memory Card ($79.99)
FIFA Soccer - ($30.99)
For more information, please visit http://www.sportsfanplayground.com.
About Sports Fan Playground -
Sports Fan Playground is a leading online electronics distributor of PCs, macbooks, iPads, iPods, tablets, video games, televisions, appliances, and more. Recently, the company expanded their reach into jewelry, sporting goods and apparel. The company is based in Michigan.