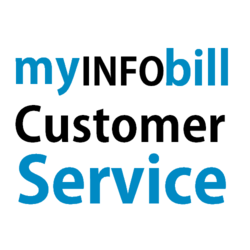 If there is a demand for a certain type of document, we'll find a way to provide it.
Phoenix, AZ (PRWEB) February 26, 2013
MyInfoBill.com has started a marketing initiative in which they are reaching out to find out what new products and services customers will be interested in.
"We currently have a lot of popular products, but feel like we could offer even more," a company representative said. "But, the best way to find out what people want is to simply ask them. So that's what we are doing."
Under the new system, the company will reach out via phone and email to randomly selected customers and ask them to answer questions about potential products and services, the representative said.
"We believe that getting active feedback from our customers is the best way possible to lead product development," the representative said.
The company currently offers customers a wide variety of public records delivered in electronic format.
"There may be some types of public documents out there that people are interested in, but that we haven't thought to offer," the representative said. "If there is a demand for a certain type of document, we'll find a way to provide it."
The company will also look into the possibility of expanding beyond public document searches.
"Lots of people use us for genealogical records, so perhaps some of them would like to buy software that would help them build their family tree," the representative said. "Others come to us to do background checks on potential dates. Maybe they'd like an online dating guide. There is only one way to find out."
About MyInfoBill.com:
Customer service website MyInfoBill.com was created to serve the needs of public records clients across North America. With thousands of requests processed each day, MyInfoBill.com continues to grow as a reputable customer service resource. Visit MyInfoBill.com to chat with a live representative or email manager(at)myinfobill(dot)com with any questions or concerns.