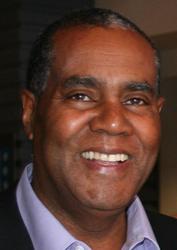 We believe that by getting youth more engaged now can better equip them as future power players on jobs in emerging Green industries, important health issues and preventions and an overall enhanced quality life," said Steve Curwood of Planet Harmony.
Somerville, MA (PRWEB) June 24, 2010
Planet Harmony Launches As Only Online Environmental Science/Justice Force Purposed To Broaden Participation Of People Of Color In The Ecological Well-Being Of Their Health And Community --

In observance of the 'freedom holiday' season leading up to the Fourth of July, Planet Harmony launches today to help African Americans and other people of color tap into the next generation of freedoms available through a more environmentally-aware and active community. A project of Living on Earth and the World Media Foundation and funded by the National Science Foundation, the new web-based community features breaking news, blogging, podcasts, video and other social networking capabilities. More than a news source, Planet Harmony is taking the lead on providing an audience that is most negatively impacted by environmental inequities and underrepresented in environmental science education, jobs and careers with a place to join in on the national dialogue and access the benefits of a fruitful Green society now and in the future. Anyone can join Planet Harmony today at http://www.MyPlanetHarmony.com. Planet Harmony is also an online affiliate of the nationally-syndicated radio program -- Living on Earth – which reaches approximately 300 Public Radio stations nationwide through PRI (Public Radio International) and on XM Radio Channel 133, broadcasting on environmental news, features, interviews and commentary on a broad range of ecological issues.
Planet Harmony provides an opportunity for youth to construct a new identity as environmentally conscious citizens who are empowered with information to transform their own lives and communities through their engagement in the ecological well being of their health, community, and the world around them.
"In the next few decades, half of America's youth will come from diverse populations and the environmental degradation of the planet will affect them the most," said Steve Curwood, Founder and Executive Producer of Planet Harmony. "We believe that by getting youth more engaged now -- in relevant ways -- can better equip them as future power players on jobs in emerging Green industries, important health issues and preventions and an overall enhanced quality life," added Curwood.
-- On Planet Harmony --
Most people have never heard of Will Allen, a Black farmer in Milwaukee, or a festival in urban areas of Chicago that celebrates and promotes the value of breast milk among mothers of color. And what about Diego Stocco a musician who composes music using sounds from a tree or a new Green job opportunity in your local community? If you haven't visited MyPlanetHarmony.com yet, chances are you're missing out on a new, unprecedented community where students, researchers, activists, policy makers, entertainers and other environmentally-vested members share ideas and explore solutions on pressing environmental issues and concerns neglected elsewhere:

Student Influencers. Through its network of college student reporters, Planet Harmony creates a pipeline of young, progressive influencers that are vested in the environment today and sharing the news with their peers.
Planet Harmony Content. Planet Harmony covers a range of news from breaking national stories to little known news items that have major impact on our lives. Visitors can discovery everything from the hottest Green jobs and lifestyle tips to joining member posts and sharing personal experiences.
On-Campus Advocacy. Through its network of students, professors and researchers at Historically Black Colleges and Universities (HBCUs), Planet Harmony has been fused within classroom instruction, curriculum and other campus programs. This spring Planet Harmony collaborated with students at Howard University in their Cross-Cultural Psychology course on a project focused on the natural disaster in Haiti and mental health.
Broadening Participation in Environmental Justice. Planet Harmony provides one of the only opportunities people of color and those who live in poverty to become aware of the inequities in the environmental health of the communities in which they tend to live.
-- Planet Harmony's Top 10 African-American Green Heroes for 2010 --
From respected entertainers such as Drake, who teamed with an urban green jobs group to host a five-market campus consciousness tour and Ludacris' new high-school programs; to HBCUs around the country hosting environmental events to engage students and Presidential Advisor John Holdren's aggressive plan on national science issues -- including reaching under-represented populations in the sciences -- enthusiasm and participation in the environmental movement is growing among young people across the country. Planet Harmony has compiled its list of its "2010 Top 10 African-American Green Heroes" to help educate people everywhere this year about key figures that have made significant contributions:
1. Will Allen is a genius. That's according to the MacArthur Foundation who handed him $500,000 in 2008 as part of its genius grant program. What caught the eye of the folks at MacArthur is what folks in Will Allen's 'hood in Milwaukee can see every day: more than a dozen greenhouses right in the middle of the city near a housing project. Founder of an organization called Growing Power, Will Allen and his crew are bringing the growing of fresh produce right on the block. And with his work coupled with some other urban and rural sites, Will Allen is not only putting folks in touch with the land, he's feeding them directly off it.
2. Majora Carter is also a genius, certified by the MacArthur folks in 2005, for her determination to bring a clean, livable and indeed enjoyable environment to her native 'hood of Hunt's Point in the South Bronx. She thought she'd become a filmmaker, but when the City of New York wanted to locate a major trash facility right on the waterfront of Hunt's Point she fought back. Today Sustainable South Bronx, her creation, is the proud sponsor of a lovely waterfront park. Ms Carter herself has gone on to form a for-profit environmental consulting company, the Majora Carter Group, now noted for working to bring high intensity agri-business to inner city neighborhoods.
3. Robert Bullard is a Clark Atlanta University sociology professor who was among the first to document that people of color are disproportionately affected by such environment risks as the location of toxic dumps, with his groundbreaking book Dumping in Dixie, first published in 1990. Professor Bullard's work was key in debunking the misconception that economics played the most important role in the location of toxic dumps. Over and over he found race to be a more important factor. Professor Bullard has also documented that racism in transportation didn't go away after the era of Plessey v. Ferguson, but that racism is a key component of sprawl. Today Robert Bullard also directs the Environmental Justice Resource Center at Clark Atlanta University.
4. Anthony "Van" Jones is probably America's funniest green black person, if his recent appearance on HBO's Real Time with Bill Maher is any guide. A lawyer and community activist who started looking to green jobs as one of the ways to help employ former prisoners, he has become one of the most articulate voices calling for a new green economy for the inner city—and the rest of America as well. An author of the bestselling The Green Collar Economy, Van Jones is a Fellow of the Center for American Progress, and a former green jobs advisor to the Obama White House.
5. Phaedra Ellis-Lamkins is CEO of Green for All Green for All, an organization that was originally launched by Van Jones. Since she's took over the helm of Green For All in 2009, she has become the poster person for involving people of color in fighting climate change. Interviewed in 2009 in Yes Magazine, Ellis- Lamkins, outlined how she has achieved success so far. "We've joined with the Hip Hop Caucus, the NAACP, and other organizations that have not always been traditional players in the environmental movement, and created Green the Block, which gets people involved in environmental projects in their own communities. That program's successes have shown us, in a short period of time, that when you mobilize communities of color and low-income communities, they really can make change in the environmental movement and also address the issues that are most critical to saving the planet."
6. Hazel Johnson was busy educating people about the effects of environmental hazards on low-income and minority communities as early as 1982 when she formed People for Community Recovery (PCR) in Altgeld Gardens, a gritty housing project on the South Side of Chicago that is within "spitting distance" of more and a dozen toxic dumps and industries. Young Barack Obama came and went as a volunteer in Altgeld gardens, but Hazel Johnson has stayed. Today Altgeld Gardens is cleaner, and some of the dirtiest nearby industrial sites have cleaned up their acts, but Hazel Johnson is still out on the job. "There is still so much to be done," she recently told a group of visiting journalists from the Unity Convention.
7. Jerome C. Ringo grew up in the bayous of Louisiana and worked for petrochemical industry for years in Louisiana's Cancer Alley until shortly after he noticed that people at his plant had to wear protective masks and clothing, but the residents along the fence line didn't. He started speaking out and back in 1991 joined Calcasieu League for Environmental Action Now (CLEAN), an affiliate of the Louisiana Wildlife Federation. In time he would be elected chairman of the National Wildlife Federation. He's now a director of the Apollo Alliance, a coalition of organized labor, environmentalist, business and civil rights leaders dedicated to clean, sustainable and secure energy.
8. Ludacris (Chris Bridges), the highly successful rapper and actor, uses his celebrity to speak out on environmental causes. This year he's actively involved with Increase Your Green program to make your high schools across the nation more environmentally friendly. He also co-stars in Discovery Channel's environmentally themed reality show, Battleground Earth.
9. Drake headlined 'Greening the block" with a Campus Consciousness Tour across 17 campuses in 16 states during 2010's Earth Day season. The wildly popular performer joined with Green The Block, campus leaders and community organizations to raise environmental awareness during the tour. The tour itself led by example, riding in bio-diesel buses, working with the concert venues to recycle, and purchasing clean energy offsets.
10. George Washington Carver is a genius who grew up in the Jim Crow era of the South, when many African Americans were disappointed about what they saw as the broken promise of the federal government to provide every freed slave family 40 acres and a mule. (The promise is attributed to Union General William Sherman). Carver set out to prove that even a single acre of land could provide great bounty, and he devoted his genius to agricultural research. He's known for his work on the peanut (think of G.W.Carver when you have a peanut butter sandwich) but also developed hundreds of inventions and concepts, ranging from novel crop-rotation methods to hundreds of new uses for crops such as the peanut and soybean, which created new markets for farmers.
The Search Is On for Planet Harmony's Unsung Green Heroes in Your Community -
In addition to famous, national heroes, Planet Harmony supports and promotes everyday Americans making a difference in their communities across the country. Kicking off on June 19 with the Juneteenth milestone and extending through the Fourth of July holiday, Planet Harmony is calling for visitors to post their personal "Green Heroes" at http://www.MyPlanetHarmony.com. Participants are encouraged to post anyone from family members and friends to local businesses and community organizations for their unsung Green deeds that may otherwise not be recognized. Select posts will be featured on MyPlanetHarmony.com's homepage for a limited time.
"Ultimately, we'd love to establish a pipeline of amazing, unsung Green deeds from coast to coast on the web site," said Curwood. "You just never know what sharing in this way can lead to. Could be as simple as a Green-efficient health tip that makes someone feel a little better or a testimonial that sparks creativity for the next, great advancement in handling deepwater oil spills," concluded Curwood. For more information on Planet Harmony, go to MyPlanetHarmony.com.
Based in Somerville, MA, Planet Harmony is a community and major source of news and information about environmental change made possible in part by member contributions. A project of Living on Earth syndicated radio program reaching more than 300 public radio stations and World Media Foundation, Inc. and funded by the National Science Foundation, Planet Harmony was founded by Steve Curwood in 2009 and is comprised of a network of student reporters, researchers, activists, policy makers, entertainers and other environmentally-vested partners that share ideas and explore solutions on pressing environmental issues and concerns otherwise neglected in the African American community.
For more information, contact Planet Harmony at info(at)myplanetharmony(dot)com or visit us at MyPlanetHarmony.com.
For press inquiries, contact Nichole D. Taylor at taylor(at)taylorcommunicationsgroup(dot)com.
# # #