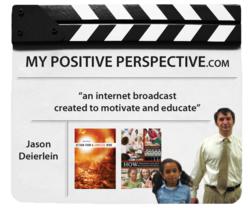 According to the brain injury alliance, a brain injury is suffered once every 6 seconds in the United States.
Charleston, SC (PRWEB) March 29, 2012
Student athletes need to have the presence of a licensed trainer at all events or games. My Positive Perspective hosted this episode during March of 2012 in support of the South Carolina Brain Injury Alliance as My Positive Perspective tries to get members to pass a law that would require the presence of a trainer at all athletic games. "A Concussion is a Brain Injury Also," was the title of a rally in Columbia, SC. Speakers from the NFL and actual victims of concussions spoke about the importance of victims having instant access to treatment as soon as possible following injuries. Currently 35 of the 50 states have this law in place, and it has allowed athletes who have suffered injuries (whether to the head, or anywhere else) to get immediate treatment.
One of the most important factors in determining how well someone will recover from a head injury (or any other type of injury) is the amount of time that passes from suffering the injury to how long it takes to seek treatment. Sometimes, athletes suffer a concussion without being fully aware of it. That person may return to competitive action despite having suffered a concussion because there was no trained professional present to be able to diagnose this condition.
Brain injuries are the top killer for people ages 1-44 years old in the state of South Carolina. According to the Brain Injury Alliance, a brain injury occurs once every 6 seconds in the United States. These alarming statistics tell people the importance of understanding this condition. The public should support America's children and the importance of sports in the child's development while considering the child's safety by taking these preventive measures and helping to minimize the long term effects a concussion will have on America's youth. Since concussions are brain injuries, the effects will remain with the victim for the rest of the victim's life. Because of this, My Positive Perspective feels the issue here is of extreme importance. Minimizing the repercussions of suffering any type of brain injury is exactly what should be done in an effort to protect America's young athletes.