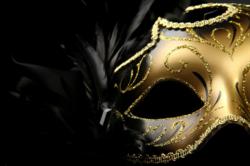 (PRWEB) April 24, 2011
"4 Fun Parties.Com" offers everything that a party host would want for any event. "4 Fun Parties" not only provides for traditional events such as Halloween and birthdays, but also caters to specific themes such as The Kentucky Derby or a Hawaiian Luau. There is no limit to what "4 Fun Parties" can provide for a fun-filled event. 4 Fun Parties.Com offers thousands of party supplies, dance floor giveaways, event novelties, licensed paper goods, and theme accessories to complement any party of any theme. 4 Fun Parties also offers decorations, occasion gifts and favors.
In addition to offering traditional party fare, "4 Fun Parties" also provides a unique, check list for the party host to guide and ensure that no item is omitted during the planning process. The user-friendly, online catalog provided by "4 Fun Parties.Com" is easy to navigate yet showcases a wide range of products for every occasion and offers a convenient search mechanism if the event host is in need of a specific item. "4 Fun Parties" will make planning any festive event fun for both the party-goers and the host. Please visit "4 Fun Parties.Com" today for all of your event needs.
# # #