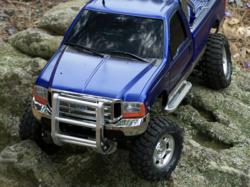 (PRWEB) April 25, 2011
MyReviewsNow is excited to introduce HobbyTron, an online super-store for the RC enthusiast. HobbyTron offers a wide range of remote control cars, trucks, aircraft and boats. HobbyTron caters to both the novice RC fan and the master RC enthusiast offering battery powered and nitro (gas) powered cars and trucks. In addition, HobbyTron offers an excellent selection of planes, helicopters, and blimps. The experts at HobbyTron provide the finest in customer support for those with technical questions regarding the purchase of vehicles and aircraft.
The fun doesn't end with RC vehicles at HobbyTron. HobbyTron is also a distributor of the ever increasingly popular line of airsoft guns. The airsoft replica concept was invented in Japan as a fun, purely recreational means of target practice. Powered by simple NiCad batteries, the airsoft line mimics the excitement of paint guns by using plastic pellets rather than paint balls. HobbyTron offers an extensive line of airsoft guns for replica enthusiats.
HobbyTron offers a variety of specials and discounts to its customers including, "Buy 2 get 1 free," promotions to clearance items and the popular, "weekly special." HobbyTron customers can also take advantage of free shipping for selected items. Start having fun by shopping at HobbyTron today, a leader in the hobby industry where repeat customers are the norm.