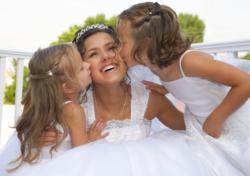 "I never knew that it was possible to choose my own earrings, the exact kind of posts that I wanted and everything for my new diamond earrings. I found Diamonds on Web's site, and I love the earrings I made at their website."
(PRWEB) May 08, 2011
MyReviewsNow introduces diamonds on web as its new affiliate and provider of high quality diamonds at great prices. Their website,http://www.diamondsonweb.com/ has over 40,000 quality diamonds to choose from.
This online jeweler has options for every budget, making it possible for those looking for small to large gems to find just what they are looking for as a gift or special item to add to their own collection.
One of Diamonds on Web's spokespersons said, "We are very happy to have the large selection that we offer to our customers. With our great variety, anyone looking for an affordable quality diamond will find it here, no matter how large or small of a gem they want to buy."
Diamonds on Web uses two of the most respected labs to grade their diamonds. Each gem sold is certified and graded. A Dossier Diamond Report is issued with gems that are less than one carat. Knowing that each gem comes with this document plus a 30 day return policy makes buying online safe and secure. Free gift wrapping and shipping are also offered by this jeweler.
Diamonds on Web specializes in diamonds for all types of jewelry, including engagement rings, wedding rings, earrings, and more. Loose diamonds are also sold so that the bride and groom can create their own engagement ring.
Designing a customized engagement ring with online diamonds is easy to do at this online site. First of all, you choose whether you want yellow gold, white gold, or platinum. Next, choose whether you want a solitaire, a center stone with diamond sidestones, or a three stone ring. Different combinations can be viewed until the buyer finds one that he or she likes best.
The Diamonds on Web site has many other choices of diamond jewelry as well. There is a large selection of earrings, diamond bracelets, necklaces, and pendants. The company also specializes in loose diamonds that can be purchased to make jewelry on this company's website or elsewhere.
One customer who recently picked her own diamonds for her new earrings was very happy with her choice. She said, "I never knew that it was possible to choose my own earrings, the exact kind of posts that I wanted and everything for my new diamond earrings. I found Diamonds on Web's site, and I love the earrings I made at their website." Diamonds On Web
###