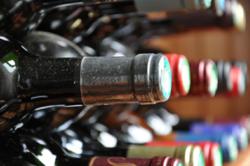 This is the best deal we could ever find! We save at least $100 each month buying by the case. I recommend this to everyone!
(PRWEB) May 18, 2011
MyReviewsNow introduces CellarsWineClub for those who enjoy a wide variety of wines from all over the globe. Any wine lover will appreciate the consistent, door-step delivery that Cellars provides to its customers. CellarsWineClub makes it easy for the wine enthusiast to pick from several types of memberships tailored to their wine palate.
Gift memberships are available for clients, friends, and family in a variety of packages. It's even possible to send or receive one new bottle per month at a very reasonable price for a special treat. Wine merchants will appreciate the work that CellarsWineClub buyers have done in tracking down some of the best wines available.
Each shipment includes a free monthly newsletter that provides details about the wine that is sent as well as the winery where it originated. A discount on further purchases is also offered to those with a membership.
With the Single Bottle Wine Club, members have their choice of either red or white wine. Previously featured wines have come from around the world from such locations as Oregon, South Africa, Washington, Italy, and Australia. This membership is available at a very reasonable price.
The High End Single Bottle Wine Club is another offering that is especially attractive to more seasoned wine drinkers. The Club spokesperson stated, "We feature this wine for those who want to enjoy a bottle that is not available to most wine lovers. Our wine experts discover premium wines from around the world for this Club."
The Premium Wine Club enables those who want to learn more about wine and try new varieties to experience two new bottles each month. With a choice of either two red or one red and one white wine, there are opportunities to explore the wine world.
There is also the Red Trio Wine Club for members to receive three bottles of red wine from around the world. In addition, the Platinum Wine Club is especially designed for the true wine lover who appreciates great wine. Members have a choice of two different reds or one red and one white bottle. Members of this Club have received shipments that originated in California, France, Italy, Australia, and New Zealand.
For those who prefer sweet wine rather than dry varieties, the Sweet Wine Club is the perfect choice, while champagne lovers can enjoy the two bottles of sparkling wine or champagne that they receive each month. The West Coast Wine Club is ideal for those who want to experience wines from California, Oregon, and Washington and these state's famous regions. In addition, serious wine drinkers may join Cellars Wine Club that features ultra-premium Cabernets, Sauvignons, or Bordeaux blends and reds.
The Quarterly Case Wine Club is a real savings because 12 bottles of wine are sent to the member's home four times a year, allowing members to taste and enjoy wines that the wine club has arranged for them at discount prices. One of the Quarterly Club's members remarked that "This is the best deal we could ever find! We save at least $100 each month buying by the case. I recommend this to everyone!"
Please Visit CellarsWineClub for Best Assortment in Fine Wines!
# # #