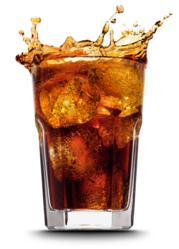 (PRWEB) May 20, 2011
MyReviews Now is excited to announce their affiliation with Soda Stream, a home soda maker website.
Everyone loves soda and sparkling water, and now it is possible to make soft drinks and carbonated water at home. A one-time investment of buying the soda maker unit will pay off in the of saving money at the grocery store and replace the aggravation of toting heavy soda bottles from the car to the refrigerator.
It is simple to make carbonated water and soft drinks at home with Soda Stream machines. The Soda Stream unit turns tap water into sparkling water in 30 seconds with no clean up at all. Further, there is the added benefit that Soda Stream bottles can be cleaned and reused, thus making the product environmentally favorable.
A spokesperson for Soda Stream said, "We are very proud of the great variety of sodamixes that we offer to our customers. We keep improving our products too. We are now introducing All Natural Sodamix for our customers that are completely natural."
The Soda Stream system is also "green friendly" by helping the environment when making soda at home by lessening the millions of plastic bottles that go into landfills each year. Some of the soda machines on Soda Stream use BPA-free one liter bottles that are reusable. Other models are able to carbonate in glass carafes that are dishwasher safe. Also, none of the five models require batteries or electricity, which is another kindness to the environment.
Soda machines are available on the Soda Stream website in five different models that give customers a choice that is right for them. Soda and sparkling water can be made in 30 seconds with these machines. The machines use cylinders that are capable of carbonating up to 60 liters of soft drinks. One model, the Fountain Jet, can carbonate up to 130 liters with its large 33 ounce cylinders. All five models use closures that keep your soft drink or sparkling water fizzy longer than those from the grocery store. All five of the home soda system machines come with a two year warranty.
The unique flavors of the soda mixes also make Soda Stream better than any soft drinks that you can purchase in the store. There are regular flavors, diet, energy drinks, sparkling naturals, sparkling teas, sodamix variety packs, and essence flavors.Each bottle of sodamix has enough syrup for 33 cans of soda or 12 liters. There is no high-fructose corn syrup contained in the regular flavors. Diet flavors do not have aspartame in their syrup either. Sodamix flavors are comparable to most of the traditional soda flavors.
The Sparkling Naturals sodamixes are made with all-natural ingredients. They are available in unique flavors such as apple mango, black currant pear, orange pineapple, and pink grapefruit. Natural drink mixes have no artificial colors, flavors, sweeteners, and do not contain preservatives of any kind.
There are many different varieties of sparkling teas as well. Some of these are green teas while others are black tea. There are diet and regular kinds such as green tea pomegranate peach and green tea strawberry kiwi.
Soda Stream has been in business for over 10 years, and they have sold home soda makers and soda-making accessories to over 8 million households in 30 countries around the world.
One customer commented, "This soda is so much better than any that we could buy at the store. I am completely satisfied with our Soda Stream machine and we love the flavors of mixes for drinks that the company sells. No more store soft drinks!"
Visit Soda Stream Today!
###