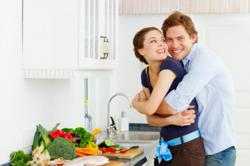 (PRWEB) June 06, 2011
MyReviewsNow is excited to announce its affiliation with the Slap Chop, an easy to use kitchen device that's ahead of its time. The Slap Chop is in many respects, a multi-purpose kitchen tool which acts as a dicer, a set of sharp knives, and a food processor all in one. The Slap Chop is quick, efficient, and fun to use. It easily takes on various food processing tasks ranging from soft vegetables to hard and course items such as cheese and nuts. No matter the chopping or dicing task, "slapping" the top of the Slap Chop a few times will result in as fine or as course of ingredients as required. As with all new kitchen appliances, take a little time to experiment with the Slap Chop and quickly become a pro. Scraped and sore knuckles all over the world are singing the praises of the Slap Chop and conventional food graders are screaming foul. The Slap Chop will combine and dice ingredients for a fast tuna or chicken salad. In need of home-made, salsa for tonight's casual get-together? Slap Chop is the answer. No longer throw out leftovers; Slap Chop will take the potatoes, celery, and onions and turn it into a flavorful, tasty salad.
The Slap Chop is made with safety in mind and does not require changing of blades. Aside from its unique and sturdy blade, the Slap Chop contains a special splash guard which allows the unit to function safely and properly. Further, the splash guard also keeps ingredients from sticking to the blade system. The Slap Chop comes with user-friendly instructions and the Slap Shop Website provides a fun to watch video, courtesy of Vince himself demonstrating the operation and application of the unit. A special Slap Chop offer of two Slap Chops and two Graty cheese units is being made available to consumers at this time for only $19.95 plus S/H. This dual offer is available for a short time only provided the consumer pays a separate shipping and handling charge of $7.95 for the bonus set.
###