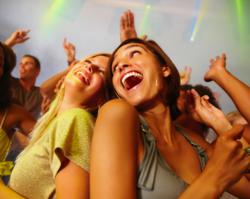 (Vocus/PRWEB) April 07, 2011
IDJ On Demand will take a simple "Sweet-Sixteen" birthday party and turn it into a professional music masterpiece with the participants dancing all night long. With DJ On Demand, a novice sound effects operator can become a true expert in the operation and delivery of a fantastic entertainment event. The DJ program caters to both those who want to hold a one-time, special event or to the serious want-to-be music enthusiast who's always desired to learn the special techniques and secrets of becoming a true DJ. MC'ing a dance party will be a blast for the DJ behind the table working their equipment magic not to mention the party revelers in attendance.
No matter the event, a properly hosted party or reception with great music and a lively crowd will be remembered and talked about for a long time. With IDJ On Demand, the student DJ will be taken through the components necessary to provide for the successful implementation of music and sound effects including mixing, proper record "scratching" and beat "juggling." For all of those wanting the true "dream" party, get ready because no event will ever be the same again!
###