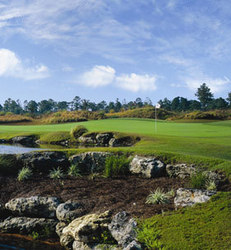 What's great about our golf package accommodations is, our guests can choose from condos and vacation homes rather than golf course villas
North Myrtle Beach, SC (PRWEB) December 14, 2007
NorthMyrtleBeachGolf.com has announced their new highly competitive rates for the 2008 season, now making their offering of championship golf packages and luxury accommodations even better than before.
NorthMyrtleBeachGolf.com offers the most competitive year-round rates for golf and accommodations. With their new 2008 rates, NorthMyrtleBeachGolf.com continues to show Myrtle Beach visitors a commitment to high standards in customer care and now the best deals on luxury golf in Myrtle Beach.
NorthMyrtleBeachGolf.com already offers its visitors a wide array of golfing and lodging choices for their North Myrtle Beach vacation. Their first-class North Myrtle Beach golf packages give visitors access to over ninety award-winning, championship courses. Golf Digest and Golf Magazine have recognized many of these courses as being ranked among the best in the world, many in the "Top 100 You Can Play." Myrtle Beach has earned its name as the top golf vacation destination in the world, well-known for its courses with a combination of challenging play and innovative design, all surrounded by the natural beauty of the South Carolina coastline.
NorthMyrtleBeachGolf.com offers the best rates on even the hottest courses designed by the world's best architects, including Arnold Palmer, Pete Dye, Tom Fazio and Dan Maples. Not only do they offer rounds at the Grand Strand's fantastic courses, including The Dunes Club, Leopard's Chase, Barefoot Resort and King's North, but they also provide luxury accommodations with maid service for any size group.
"What's great about our golf package accommodations is, our guests can choose from condos and vacation homes rather than golf course villas," said Craig Chinn, NorthMyrtleBeachGolf.com's golf director. "The majority of our golf packages include three-bedroom, two or three bath oceanfront or ocean view condos. If they need more space, we also have five to eight bedroom beach homes with game rooms and HDTVs."
Available separately or as part of their Myrtle Beach golf packages, these deluxe oceanfront and ocean view accommodations make a stay in the Myrtle Beach area unforgettable, said Chinn. Most of their resorts include modern amenities such as lazy rivers, high-speed internet access, fitness rooms, indoor and outdoor pools and Jacuzzis.
NorthMyrtleBeachGolf.com's rentals also have specially designed interiors with fully-equipped kitchens and spacious living areas. They are minutes away from all the local attractions, shopping, Myrtle Beach International Airport, and are right on the pristine Atlantic Ocean.
The expansive area information and golf course sections on the website provide a detailed listing of attractions, golf courses and maps for visitors to the Grand Strand area. NorthMyrtleBeachGolf.com shows a continued dedication to giving back the very best to their guests, whether they are taking their first North Myrtle Beach vacation or are returning to play their favorite course.
###