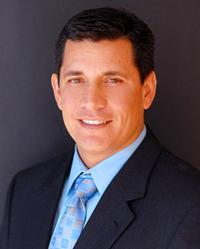 Greg says, "My personal mission is to have the best and most well trained agents in the area. I'm committed to being the best leader... serving my agents so they can best serve the consumer."
Myrtle Beach, SC (PRWEB) May 30, 2011
With competition between the different real estate franchises such as C21, REMAX, Keller Williams, and others being as tough as it is, who would think that the owner of a Century 21 Myrtle Beach real estate brokerage would be asked to speak to crowds of agents from Keller Williams and other companies on how to be successful in a real estate career?
Greg Harrelson recently spoke in Las Vegas, to the MAPS Coaching Organization, which is a subsidiary of Keller Williams. They invited him to discuss growing a real estate company from scratch and how to communicate more effectively for a successful outcome.
The Harrelson Group is actually one of the top companies in the United States for "per-agent" production. Greg's agents average around 40 sales a year each, outselling any group of agents in the region. The average number of sales per agent in the entire country is only something approximating four transactions per year. Greg loves to share his knowledge, and other companies want to learn how to do this kind of production themselves.
What is Greg's secret?
TRAINING. TRAINING. TRAINING.
Greg has spent most of his adult life being trained by the best real estate coaches in the country. He still attends coaching sessions to this day, even though he is as capable of coaching as his coaches. At one time he toyed with a professional career in coaching, but eventually decided to concentrate on making his company the best it could be, and to put his family's happiness first.
So although he frequently accepts an invitation to speak across the country, he spends most of his time right here in Myrtle Beach, training his own agents to be successful, despite the slow market that sent many aspiring Realtors to find other employment.
To work for C21 The Harrelson Group, agents must participate in an exclusive 90 day workshop designed by Greg and several other national coaches. It was developed after years of coaching successful agents around the country and is the reason Keller Williams and other franchises are so interested in his methods.
Greg says, "My personal mission is to have the best and most well trained agents in the area. I understand that accomplishing this goal happens through great leadership. I'm committed to being coached myself in order to be the best leader...serving my agents so they can best serve the consumer."
Some of the most important advice Greg offers his audience:
1. Selling real estate is not about the Realtor. It is about the Client. We have to listen to their needs, research and execute a plan to help them. Every seller or buyer has a different goal; therefore, a different strategy has to be created for each one. Real estate is not a "one size fits all" industry.
2. A successful agent will treat their career like a real full-time job. They start working in the morning and they work all day. This is the largest financial transaction on average that an American will conduct. Something so important deserves full time attention.
3. Finding a buyer for a property takes proactive activities. Listing a home on the Myrtle Beach MLS and the internet are important, yet it takes more than this to sell a property in today's competitive market. Great websites and social media are secondary in importance to agent marketing.
"I require my agents to practice different conversations, objections, and presentations," Greg explains. "Each agent has to do a presentation to me, and I critique them. I expect my agents to train just like a surgeon. We have to practice on each other, not on our clients. Clients deserve the highest level of knowledge and professionalism from a Realtor."
And the sales statistics reflect the workshop's success, as do the speaking engagements and interviews with the likes of Gary Keller, owner of the Keller Williams national franchise. ( Hear an Audio Interview )
With over 600 MLS listings, The Harrelson Group also concentrates on sellers. Many Myrtle and North Myrtle Beach real estate agents want to be strictly "buyers agents"; servicing only buyers instead of someone who is looking to sell a property.
A seller who lists his home or condo with Century 21 the Harrelson Group can be assured that he will have the most highly effective marketing machine working for him.
Buyers will find the company has an impeccable reputation, and that a Harrelson Group agent will be the most exceptionally trained and knowledgeable Realtor they can find.
Those interested in making a successful career in Myrtle Beach real estate can contact Greg through this press release, or through his personal website as a Myrtle Beach Realtor, http://www.GregHarrelsonRealEstate.com.
Buyers and sellers that want the very best in a real estate professional should visit the Harrelson Group's website, see the agents' bios and photos, and try the outstanding new MLS search tools.
Greg Harrelson
Century 21 The Harrelson Group
4999 Carolina Forest Blvd, Ste 18
Myrtle Beach, SC 29579
843-903-3550
888-874-2121 Toll Free
###