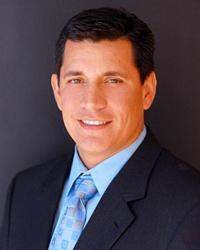 I will always get what I want in life if I can help enough people get what they want in life.
Myrtle Beach, SC (PRWEB) January 04, 2012
Anybody who can out-sell almost all the Realtors in the country is used to winning awards and receiving praise, but this time, Harrelson has been honored by the CEO of Century 21 Corporation, Rick Davidson. After a recent meeting, Davidson stated that he had met over half of all the owner/operators in the C21 system, and had not found anyone who has the "per-agent production" of The Harrelson Group.
"It is very rare to find a company that has more than 20 agents producing over 800 sales in one year. We actually closed over 850 sales this year, which is a per-agent production of 30 deals per agent. The average agency in the MLS (Multiple Listing System) has a per-agent production of four (4)." Greg explains.
Note this is not just for Century 21, but ALL the agencies in the MLS system nationally.
Per agent production is the statistic that indicates overall strength in a company. Most companies have one agent that does 90 percent of the business, while the other agents starve and struggle. This statistic shows the agents at the Harrelson Group are well trained. And that is a reflection of how well Greg Harrelson is doing as an owner.
On March 2-5, the Century 21 Corp has its National Convention in New Orleans. Greg will be speaking on a panel of three other C21 franchise owners, advising other owners and managers how to lead a company to higher per-agent production.
Harrelson says this was a huge acknowledgement from the head C21 CEO, and offers an outline of his planned talk, as well as the secret to his success in the hard hit real estate industry: Greg says there are key reasons for his production numbers:
"Why do I have so much success in this area? Here is the key:"
1. "Lead by example. I have sold real estate at a high level and I am able to speak from experience. I am not reading a book and telling people what I read. I share real ideas that I have utilized to succeed."
2. "It takes leadership and caring about the team of agents. My agents are my clients. It is my job to spend a large portion of my time training the agents on how to produce more. I have weekly coaching sessions where I train on various topics of the real estate business."
3. "I hold my agents accountable. I sit down and create business plans with them based on their goals. I share with them what they need to do to reach their goal, and I hold them accountable to their committments."
4. "An owner must remember that his agents are real people who have real lives. My agents are not people that I use for my personal financial gain. These are people that I care about and I want to help succeed."
"I will always get what I want in life if I can help enough people get what they want in life.," he adds with conviction.
Greg will also be holding a training session at the local Myrtle Beach MLS on Jan 19th. The Education Committee requested that he give a talk about growing a real estate business to all of the board members, and he agreed to speak.
More information about the New Orleans Convention can be found on the corporate Century 21 website. Questions about the local MLS training session can be directed to the Coastal Carolina Board of Realtors. Those interested in buying or selling a home in Myrtle Beach can visit the Harrelson Group's website to search the MLS or sign up for emailed listings of available Myrtle Beach real estate opportunities. Visit their North Myrtle Beach real estate website for community descriptions and photos on the north end of the Grand Strand.
Greg Harrelson
Century 21 The Harrelson Group, Inc.
4999 Carolina Forest Blvd, Ste 18
Myrtle Beach, SC 29579
843-903-3550
888-874-2121 Toll Free
http://www.C21TheHarrelsonGroup.com
http://www.NorthMyrtleBeachRealEstate.net
###