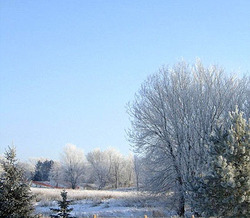 Come down AFTER the summer rush and see why we love calling the Grand Strand home.
Myrtle Beach, SC (PRWEB) December 20, 2007
Unlike much of the nation, the Myrtle Beach area enjoys mild temperatures throughout the winter months, with average temperatures seldom below the 40's. While icy roads and bitter chills lock most people inside until spring, our residents can still enjoy the outdoors and the variety of area winter events. During the second week of December 2007, our days reached the mid 70's for over a week. Walks on the beach are quiet and enjoyable, traffic and restaurants are uncrowded, and the shopping centers and shows are as good as ever. Best of all, rates for condos and beach houses are so low that anybody can enjoy a Myrtle Beach winter rental for a week or a even a month on what a couple of days in Florida would cost.
Local events in the area give visitors plenty to enjoy during the holiday and winter season:
**Celebrate Christmas at the beach with live holiday performances at the Alabama Theatre, the Carolina Opry, and Dixie Stampede, all of which have Christmas shows. Shopping meccas such as Barefoot Landing and Broadway at the beach offer the variety of the big city, and have no crowds or summertime parking problems.
**Brookgreen Gardens hosts Nights of a Thousand Candles with candles lining the garden walkways. Ripley's Aquarium near Broadway decorates with over 50 lighted trees spread throughout the exhibits.
**Rivertown Christmas in nearby Conway combines the historic beauty of the city with pictures and stories with Santa, carriage rides and river cruises. Truly, Christmas in Myrtle Beach is something to behold.
**There are also several New Year's celebrations to choose from, such as the 2001 Nightclub Weekend Extravaganza, or the upscale celebration hosted by the Avista Resort. The House of Blues and several other nightspots provide a variety of ways to bring the new year in with dining and dance.
**Nothing could be more romantic than a Valentine's Day spent at the beach, replacing winter snow with a warm indoor pool and wine by the Jacuzzi. Since accommodations are priced so low, visitors have plenty of money left over for that romantic meal and night on the town that the ladies long for.
Condolux Vacations in North Myrtle Beach offers unbeatable rates on their luxury resorts from November to March. A family can stay in a beautiful two bedroom, two bath oceanfront condo for as low as $440 a week before taxes. They can pair it up with one of the winter golf packages in Myrtle Beach and offer golfers the best deals around. The greens are still quite green all year round, making winter golf just as fun as the spring! Locals take advantage of the tons of courses dotting the Grand Strand, and look forward to cooler weather every year for this popular sport.
With the re-launch of their website MyrtleBeachLuxuryVacations.com, Condolux has provided loads of amenity information, condo photos, information on beach homes, and even an interactive map with the rental locations made easy to find. Using this newest resource for North Myrtle Beach vacations can help the budgeting vacationer save even more.
Another brand new site just launched from Condolux is MyrtleBeachBeachHouses.com, hosting some of the best and most luxurious vacation beach homes in North Myrtle Beach. For under a thousand dollars, a family or group can spend a winter week in elegant privacy and space to spread out. Nothing beats the luxury of a Myrtle Beach beach house, no matter what time of year you come down.
Plan complete Myrtle Beach golf packages with NorthMyrtleBeachGolf.com as well! Condolux has something for everyone, all through the year, and now has the websites that will showcase and help you plan that perfect vacation from start to finish. Martin Brown is the owner of Condolux and has been in the business of pleasing guests for nearly 20 years now. He offers this invitation that most locals will agree with,
"Come down AFTER the summer rush and see why we love calling the Grand Strand home."
Condolux Beach and Golf Vacations
1610 Hwy 17 South
North Myrtle Beach, SC 29582
1-800-624-6418
http://www.condolux.net
http://www.myrtlebeachluxuryvacations.com
http://www.northmyrtlebeachgolf.com
http://www.myrtlebeachbeachhouses.com
# # #