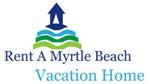 Rent a Myrtle Beach Vacation Home Has a New Technology and Website
Myrtle Beach, South Carolina (PRWEB) September 13, 2012
Rent a Myrtle Beach Vacation Home.com has not only vacation rentals on the site but has everything a vacationer needs to know about the area. The website has golfing, restaurants, blogs, nationwide searches that include all 83 websites of the network.
Rent My Vacation Home.com is the largest network in America for vacation homes with 83 offices and websites. With the new reservation system installed homeowners can now book a reservation just like they would a hotel room. Vacationers no longer have to send deposits or worry about keys in the mail as it's all done electronically through the Internet.
The door codes are given on the Internet and only work during the vacationer's stay. The insurance that is integrated into the system enables the vacationer to no longer need to leave a deposit. But there are several other forms of technology available on the site. Now vacationers can place a bid on the vacation homeowner's home which the homeowner may or may not accept.
This enables the homeowner who is priced too high to understand the price has to be a little bit lower or to even accept lower as may be the home is not rented for that particular week or there was a cancellation.
Rent a Myrtle Beach Vacation Home.com
http://www.rentamyrtlebeachvacationhome.com
9654a N. Kings Hwy,
Suite #353, Myrtle Beach, SC. 29572
(843)491-4740
info@rentamyrtlebeachvacationhome
The parent office is
Rent My Vacation Home.com
20915 Quince Court
Callaway, MD 20620
800-699-7684
info(at)rentmyvacationhome(dot)com
http://www.rentmyvacationhome.com