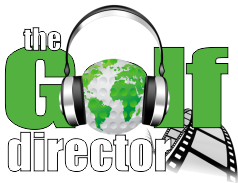 We did not expect the level of immediate global interest. It is very exciting!
Myrtle Beach, SC (PRWEB) June 28, 2013
The digital communications network of TheGolfDirector.com launched in phases beginning in early 2013. First with the roll-out of an all-golf social network, followed by a 24 /7 golf talk radio channel, and finally a web TV platform, the network is complete and performing above early expectations in it's initial golf destination, Myrtle Beach, SC.
"Being an internet based platform, we obviously knew we would have global reach," said network creator, Jeff Gilder. "What we did not expect was the level of immediate global interest. We have engagement from dozens of countries daily listening to our golf talk radio channel. We're adding content and programming weekly and seeing each new show bring thousands of new sessions. We're growing monthly at a rate of approximately 60 percent. It is very exciting."
The most popular feature of the network has been the 24 / 7 golf talk radio channel. The smallish broadcast team produces all their content, airing it live, then placing it into a 24 /7 play rotation. Each program is then placed into a podcast library (with an associate text version) for download or listen on-demand.
The network provides a variety of features to its visitors within the streaming media channels. Other than coverage of major PGA events, the focus is mainly on the amateur golfer. Golfers can scan by QR Code or download and take with them to the course a hole-by-hole and shot-by-shot course review of featured properties with the courses PGA Professional explaining how to best play each shot.
The network has plans to take the platform beyond the Myrtle Beach area to other golf destinations in the future. For more information contact them at http://thegolfdirector.com