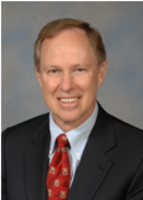 The industry experience Dendy brings to mySBX will be invaluable and we couldn't be more pleased to have someone with Dendy's reputation on our side
Reston, VA (PRWEB) March 9, 2009
mySBX Inc. announced the appointment of Dendy Young to its Board of Directors today. mySBX.com is a network for businesses and professionals to exchange opportunities, resources, and information to win more business, expand capabilities, and increase profitability.
"The addition of Dendy to our Board greatly increases our ability to seize the opportunities before us. Dendy's reputation and experience in the industry is well established and will be a great help to us as we continue on our mission to leverage technology to transform the way business is done," said Jeff White, Founder and President, mySBX, Inc.
Young was chief executive officer of GTSI Corp. (Nasdaq: GTSI), an enterprise services and solutions provider from January 1996 to February 2006. Additionally, he served as chairman of the board from 1998 until May 2007. Prior to GTSI, Dendy founded and served as chief executive officer of Falcon Microsystems, Inc. for 10 years up until it was acquired by GTSI in 1994.
Young serves on the executive committee of the Northern Virginia Technology Council (NVTC), as chairman of NVTC's TechPAC (Political Action Committee), and on the board of directors of AFCEA International, the Armed Forces Communications and Electronics Association.
Dendy is currently the managing partner of McLean Capital, LLC, a private equity firm based in McLean, Va., focused on private equity investments in government information technology.
"The industry experience Dendy brings to mySBX will be invaluable and we couldn't be more pleased to have someone with Dendy's reputation on our side," said White.
The addition of Dendy Young increases the number of mySBX directors to four. The other members of the mySBX board are: Ken Tighe; Bradley Schwartz, co-founder, Chairman and Chief Executive Officer; and Jeff White, co-founder and President.
About mySBX:
Based in Reston, Va., mySBX is a network for businesses of all sizes and independent professionals to: publish and secure new subcontract and teaming opportunities; find qualified partners and vendors; find and place resources; exchange business assets for value; and collaborate in communities that focus on areas critical to business. Basic membership is free and it takes just minutes to get started - visit http://www.mysbx.com to learn more and begin to Connect, Exchange and Perform.
###