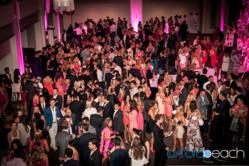 Leading social media website MyShindigs.com see its popularity and membership soar...
Boston, MA (PRWEB) December 11, 2012
All over North America, Europe, and the rest of the world people of all ages and backgrounds are flocking to MyShindigs for its innovative and interactive event planning and promotion platform. MyShindigs has quickly become a site where its members find the most popular and exclusive events. Socializing, networking, meeting new people, dating, or creating memorable experiences with friends has never been so easy. One tool that was recently introduced was a Facebook integration application that allows members to create events on MyShindigs and automatically have those events posted on member's Facebook walls. This integration leads to better and more efficient event management and promotion.
The growing website is not only a platform for private individuals, but also entrepreneurs and events companies like site sponsor Oxford Beach which puts on some of the most exclusive and popular events. The Holiday event and party season seems to be a time that those looking to experience these public and sometimes exclusive events have been taking extra advantage of the features on the rising social media platform. "The Holidays are a special and festive time of year that brings people together. That is exactly how we visualize MyShindigs; a coming together of family, friends, acquaintances, colleagues, party goers, vendors, etc.' say site co-founders Jason Andrews and Matthew Tautt.
MyShindigs.com and Oxford Beach, a Canada-wide experiential marketing company have partnered once again to host two epic and exclusive events this December that are sure to live up to the reputation of being the two premier events of the Holidays Season. 'Oxford Beach has put in a lot of effort into offering our guests the most enjoyable experience possible.' says Oxford Beach co-owner James Blackburn. 'We look forward to continuing and expanding the site sponsorship and cross promotion we have established with MyShindigs into 2013' adds James. The first event is The Third Annual "A Toronto Christmas" in support of Glassfrog which is being hosted at the historic train station building occupied by Steam Whistle Brewery. The grand finale will be a special New Year's Eve event known as "Midnight Kiss" held at Arcadian Court; a very chic and elegant venue that has been among the top dining and event facilities in downtown Toronto. Arcadian Court is the crown jewel of popular restaurant brand, Oliver & Bonacini.
Unfortunately the Holidays are also a challenging time for communities, families, and people in general. 'We hope that our platform creates an avenue for our members to connect more easily and closely with one another. The Holidays are an extra special and important time to see relationships and friendships grow stronger. We would like to wish everyone a safe and Happy Holiday Season.' add Jason and Matthew. The website has already been at the epicentre of some very memorable events and parties and it seems to be a unique connector between individuals and companies both online and offline.
The event creation, promotion and management social networking site MyShindigs.com offers more extensive tools and features than on any other competing website. Not to mention that all these tools and features are offered free of charge. Furthermore, the privately held site is already generating revenue just a few months following launch through co-sponsored events like those mentioned above.
The past year has been a year of rapid growth and excitement for MyShindigs.com and its members. The site launched only 10 months ago but has quickly become a major player in the world of social media and networking. It will be interesting to track and watch the progress into 2013 for the young start-up.
About MyShindigs
MyShindigs is a social networking platform that specializes in allowing members to plan, organize, manage, promote and broadcast their public, private and company events and parties. MyShindigs allows users to search out, share, follow and join each other's events and parties of interest to expand their social calendar throughout their lives. For more information, visit http://www.myshindigs.com.