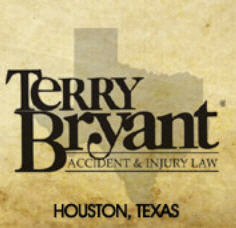 Ultimately the defendant's own social media presence contributed to the verdict against her.
Houston, TX (PRWEB) July 13, 2012
Terry Bryant Accident & Injury Law achieved a Top Texas Verdict for a case where social media played a crucial role. The distinction was published in "Verdict Search" an ALM Publication.
On June 7, 2009, plaintiff Sylvia Morales, 32, was driving her pickup truck east on Interstate 10 in Houston with plaintiff Luis Perez, 32, and their two children when the truck's drive shaft disengaged and they pulled to the side of the road, with a portion of the rear section of the truck in the lane of traffic. The children were loaded into a vehicle driven by Morales' brother and Perez and Morales remained with the truck, with Morales sitting in the truck to call a tow truck and Perez standing behind it directing on-coming traffic away from their vehicle. At that time, an eastbound vehicle driven by Vonda Barnhart struck Perez and the rear of the truck.
Perez and Morales sued Barnhart, claiming negligence and gross negligence. In Case No. 2010-17655 handled in Harris County District Count, 157th, TX by Judge Randy Wilson, the plaintiffs claimed Barnhart was driving while intoxicated and failed to keep a proper lookout. The plaintiffs argued witnesses to the collision claimed Barnhart was visibly intoxicated and that her blood alcohol content was measured at .28 in the hospital two hours after the collision.
Barnhart denied negligence. Defense counsel argued the collision was caused by Morales' negligence in parking the truck partially in the lane of traffic and Perez's and Morales' negligence in remaining in and around the vehicle while it was parked in a dangerous location.
Defense counsel denied Barnhart was intoxicated, with the defense toxicology expert testifying there was no proper chain of custody for the blood sample used in the test and the hospital reported Barnhart had normal neurological findings and alertness.
The plaintiffs' toxicology expert testified the hospital's clinical testing procedures were sound and the alertness and neurological findings were consistent with Barnhart being a heavy drinker with a tolerance for alcohol.
Plaintiff's counsel produced printouts of Barnhart's MySpace page with entries before and after the collision which included references to regular alcohol use, her good friend Captain Morgan (rum), and frequent hangovers.
In the end the jury found Barnhart 95 percent liable for the collision and the plaintiffs 5 percent liable, and that Barnhart had been grossly negligent. The plaintiffs were awarded $608,212.