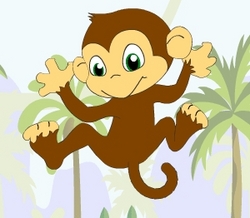 FreeFlashToys.com is just plain fun
Scottsdale, AZ (PRWEB) April 10, 2009
What do you get when you combine an interactive and engaging presentation, a plethora of free and fun flash toys, and a heart for social networking? The answer is FreeFlashToys.com, an easy to use, innovative new site geared towards social network users. FreeFlashToys.com launched this past week and is aimed towards social networking users looking to add their own photo slideshows, kissing booths, family stickers and interactive pets to their profiles and blogs. Users can chose from several different interactive toys that will connect with their online lives.
"FreeFlashToys.com is just plain fun," comments co-founder Robert Nelson. "We think we've prioritized the end user to the maximum on this site. The goal was an easy to use, hassle free site with incredibly fun and entertaining toys that users can extend to their MySpace or social networking profiles. We think users will love the toys, love the simplicity, and come back again and again."
With the launch of the new site comes the release of two brand new flash toys. "Sim Pets" and a "Photo Puzzle" are both fresh, never before seen toys in the Social Network market. Sim Pets allows users to choose from a host of animals, customize their appearance, and post them to their profile. Friends can play with the animals, leave them messages, and interact in a number of ways. The Photo Puzzle will take any uploaded photo and convert it into a puzzle that friends can put back together right on your page.
"Sim Pets are easy to create, fun to customize, and completely interactive," says co-founder Jason Moore. "The more you and your friends play with your pet, the older it gets and the more gifts you can give it. It's a fun family pet without the mess to clean up."
FreeFlashToys.com, as the name suggests is completely free for all users. Visitors simply click and customize a toy, and put it on their page or profile.
The prioritization of the end user above all else has proved to be a positive decision thus far. In the first two weeks alone, FreeFlashToys.com has distributed over a quarter million flash toys.
About FreeFlashToys.com:
FreeFlashToys.com, a unit of Tree Room, LLC, is one of the world's largest providers of specialized content for Social Networks. Known for creating the "Flash Toys" genre of applications as FreeFlashToys.com, TreeRoom, LLC has since increased their offerings to original graphics, layouts, and tools to be used for most Social Networks such as MySpace, Hi5, Blogger, Friendster, Facebook and more. With millions of unique users a month, TreeRoom, LLC sites have gained a reputation with the Gen-Y demographic as being a safe, friendly, and user-oriented free web service.
###