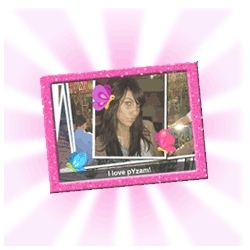 But the real trick was making it easy to do. Great looking designs don't matter if you can't figure out how to use them.
Scottsdale, AZ (PRWEB) January 24, 2009
pYzam.com has launched a completely free and customizable photo slideshow maker. Their new slideshow creation process allows even novices to design their own high quality photo slideshow in a matter of minutes. With this new tool pYzam has improved on two of the most difficult parts of creating a slideshow: uploading photos and customizing the design.
In October, pYzam released the slideshow maker in a limited beta release. In the first 3 months, almost a quarter of a million slideshows were made. pYzam's co-founder and manager of product, Jason Moore, credits the ease of design options for the early success.
"There are literally thousands of combinations of effects, transitions, and other ways to design a customized slideshow," said Jason. "But the real trick was making it easy to do. Great looking designs don't matter if you can't figure out how to use them."
With previous slideshow makers, users were forced to upload photos only from their computer. But in this day in age, most social network users already have their favorite photos online. The "pYzam Slideshow" maker allows one-click importing of photos directly from MySpace, Facebook, Flickr, Photobucket, and pYzam.com. Users can still easily upload photos directly from their computers or camera as well.
pYzam then hosts all of the images for free, compiles them into a slideshow and gives the user pre-made code to embed it on their favorite social network. In addition to providing the code, they also utilize tools that will automatically put the slideshow directly on the user's profile such as MySpace.
First launching in 2006, pYzam.com has since become the leader in free social networking content including pioneering the Flash Toys industry with their original entity, FreeFlashToys.com. Since that time, they have added other tools and are widely regarded as the top destinations for MySpace Layouts. They also have a cult-like following of users dedicated to their funny pictures and MySpace graphics. The photo slideshow creator is yet another free and fun offering for its user base.
pYzam also announced that it has received more than four and a half million unique visitors in the past month, accounting for over one hundred million page views. pYzam has seen tremendous growth in the past year, with the release of popular flash toys like the Page Pets, Glitter Text Maker, and Family Sticker Maker.
For additional information on pYzam's photo slideshow creator, contact Jason Moore or visit http://www.pyzam.com.
About pYzam.com:
pYzam.com, a unit of Tree Room, LLC, is one of the world's largest providers of specialized content for Social Networks. Known for creating the "Flash Toys" genre of applications while doing business as FreeFlashToys.com, they have since increased their offerings to original graphics, MySpace layouts, and tools to be used for most Social Networks such as MySpace, Hi5, Blogger, Friendster, Facebook and more. With millions of unique users a month, pYzam.com has gained a reputation with the Gen-Y demographic as being a safe, friendly, and user-oriented free web service.
###