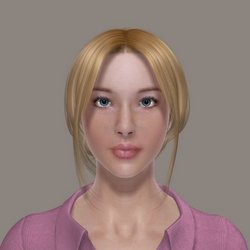 Did you get hit with an ugly stick!?
Seattle, Wa (PRWEB) September 26, 2008
A new breed of emoticons called miVatars are cropping up on social networking sites such as Myspace, now profiles can be enhanced with animations with attitude. Using proprietary software and facial tracking technology miVatars set the standard profile animations. These new avatars can also be linked into emails, edited into Youtube videos and shared with friends.
Anytime a user logs into their social networking account they have the option to change their mood from enthralled to appalled. One may choose to add a smiley to drive the point home. Users may also change what they are presently doing and update their profile with pictures, giffs, video and links. Much of the day users profiles are in constant flux.
miVatar ( http://www.mivatar.com ) is taking this flux to the next level. Taking the leap from text and a winking emoticon to a beautifully rendered animation miVatar offers users free downloads to post on profiles and share with friends. The result of this phenomenon is virtually anyone can personify themselves on the internet as an individual who is in a state of evolution.
An ever growing number of social networking sites, such as like Myspace and Facebook have emerged as perhaps the internets biggest phenomenon.
miVatar.com uses cutting edge facial mapping technology to bring a huge selection of funky and hilarious characters to life on users profile. Take mood updates from text to a grinning/laughing/sneering face that give profile visitors something to react to. The embed code can be copied and pasted on profiles, linked in emails and IM's.
miVatar.com, powered by Humanity Online ( http://www.humanityonline.com ) is bringing life and emotion to these vast social networking spheres through a process founder Lonnie Benson calls emotion capture.
"Emotion capture doesn't merely capture the movement of the actor, it provides a window into the experience. The cadence of speech and nearly imperceptible facial movements sell emotion capture." ~ Lonnie Benson, CEO, Humanity Online
Emotion capture translates every smile, and every expression that ripples across the face of the actor being filmed. This information is rendered by animators and what is produced is the funkiest, most fun and effective application to track users mood and bring profiles to life. miVatar characters are what is commonly known as avatars, virtual personalities that are bringing a greater sense of depth to the internet.
The first avatar could be said to be the amiable combination of a semicolon and parenthesis.
;)
Many websites offer basic avatars that are static or animated GIFF files often of a cartoon like appearance. What makes miVatars so radically different is the quality of animation and vocal performance. miVatars joke and goof off. They proclaim that life is good or your boyfriend sucks or anything in between. miVatar.com offers the unique opportunity of regularly updating social networking profiles with some of the best facial mapping technology animations available, for free. Luke and Mary are good examples of model miVatars, they always have something to say and it isn't always sweet talk.
"Did you get hit with an ugly stick!?" ~ Luke
" If you dump me online your dead." ~ Mary
As the social networking sites continue to evolve, applications and the countless websites that supply them will be right beside, developing programs and application to suit. In some cases such as miVatar.com, the applications may well push the boundaries and inspire evolution.
Contact: Lonnie Benson
Phone: 206 819-4480
Email: info @ mivatar.com
###