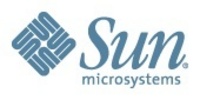 MySQL Cluster's powerful database technology now has the support of Sun's global communications and media industry teams, who are experienced in delivering global carrier grade solutions and services to the communications industry
LAS VEGAS (PRWEB) June 18, 2008
MySQL Cluster 6.3 Carrier Grade Edition is a real-time, shared-nothing clustered database system that has been especially designed to meet the high-availability, scalability and low latency requirements of telecom applications. MySQL Cluster Carrier Grade Edition is already at the heart of Subscriber Data Management systems for leading NEPs, including Alcatel-Lucent, Nokia, Siemens Networks and Nortel.
"MySQL Cluster's powerful database technology now has the support of Sun's global communications and media industry teams, who are experienced in delivering global carrier grade solutions and services to the communications industry," said Darrell Jordan-Smith, vice president, global communications and media industry practice, Sun Microsystems. "Many of Sun's telecommunications customers already take advantage of the carrier-grade reliability of the Solaris(TM) OS, our open source directory server and NEBS-certified StorageTek(TM) and Netra(TM) systems. MySQL Cluster provides Sun's customers with a complementary offering alongside these products, giving them a scalable, reliable platform on which to run their mission critical applications."
"As one of the first adopters of MySQL Cluster, Alcatel-Lucent has relied on Sun's database group to meet our requirements for ever-increasing performance, scalability, and reliability," said Jeff Cortley, General Manager, Subscriber Data Management Business Unit, Alcatel-Lucent. "Sun's MySQL Cluster Carrier Grade Edition 6.3 telecom database provides a robust platform for developing large scale, distributed data management solutions."
Today's announcement was made at the NXTcomm 2008 tradeshow being held in Las Vegas, June 16-19. More information on Sun's presence at NXTcomm 2008 can be found at http://www.sun.com/aboutsun/media/presskits/2008-0616/
MySQL Cluster 6.3
Features of MySQL Cluster 6.3 include:
Integrated Disk-based Data Support – Disk-based data capability allows for storage of both highly transactional as well as persistent data in a single database management program. This integrated approach provides simpler development and deployment of applications compared with using multiple database programs. Additionally, it removes the size constraints of an in-memory database. Geographical Replication – The addition of asynchronous replication between MySQL Cluster databases provides the ability to geographically distribute application workload, increasing resiliency and removing the risk of site-level failure. Online Schema Management – Schema changes like adding columns to a table can now be made online, further reinforcing MySQL Cluster's 'five nines' (99.999%) availability in a real-time distributed database system. Supported Platforms and Availability
MySQL Cluster is available under the open source GPL license for a range of popular operating systems, including Solaris, RHEL and SUSE Linux, and Mac OS X. Sun also offers commercial licensing, expert consulting, and technical support for MySQL Cluster. More information is available at http://www.mysql.com/cluster.
About Sun's MySQL Database
MySQL is the most popular open source database software in the world. Many of the world's largest and fastest-growing organizations use MySQL to save time and money powering their high-volume Web sites, critical business systems, and packaged software. At http://www.mysql.com, Sun provides corporate users with commercial subscriptions and services, and actively supports the large MySQL open source developer community.
About Sun Microsystems, Inc.
Sun Microsystems develops the technologies that power the global marketplace. Guided by a singular vision -- "The Network is the Computer"(TM) -- Sun drives network participation through shared innovation, community development and open source leadership. Sun can be found in more than 100 countries and on the Web at http://sun.com.
Sun, Sun Microsystems, the Sun logo, Java, MySQL, StorageTek, Netra, Solaris, and The Network is the Computer are registered trademarks of Sun Microsystems in the United States and other countries.