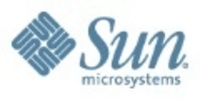 The Network is the Computer
SANTA CLARA, Calif. (PRWEB) February 26, 2008
"Since announcing our Sun-MySQL relationship, we've received an overwhelming response and embrace from customers and community members excited to see MySQL's tremendous innovation and community backed by Sun's financial muscle and global partners," said Jonathan Schwartz, president and chief executive officer, Sun Microsystems, Inc. "For the first time ever, businesses across the world can standardize on a commercially supported, open source platform that meets their needs for scale, quality and global service."
Around the Clock Enterprise Support and Services
Today Sun introduced immediate availability of 7X24 year round global, enterprise-class database subscriptions and services for the entire MySQL product line, enabling IT organizations worldwide to take advantage of the leading open database for the Network Economy. With broad multi-platform support - including Solaris (TM), Linux and Windows - enterprise customers will face less risk and have greater flexibility and choice to achieve unlimited scale and enable MySQL deployments in mission critical applications. Customers can sign-up for MySQL Enterprise trial subscriptions at no cost at http://www.sun.com/mysql/trial. Sun is also offering MySQL Enterprise Unlimited, which helps customers deploy and manage an unlimited number of MySQL Enterprise Servers at a flat annual fee. To learn more, go to http://www.mysql.com/unlimited. Current users of MySQL can also learn more about Sun's extensive services capabilities at http://www.sun.com/service.
Sun's new MySQL database is a key component in popular software stacks for building Web 2.0 applications. Its deployment with the Solaris OS, OpenSolaris(TM) project and highly complementary systems from Sun delivers powerful end-to-end platforms for customers of all scale, from individual developers to the largest global enterprises. And MySQL continues its commitments to its strategic partnerships with popular platform vendors such as Dell, HP, IBM, Microsoft, Red Hat and Zend. The acquisition cements Sun's entrance into the $15 billion database market, affirms Sun's leadership in open source software and positions the company as the leading provider of enterprise platforms for the Network Economy.
"As a developer of open source web applications and services that relies heavily on both Sun and MySQL, we believe that the combined companies will better address our IT needs today, tomorrow and beyond," said Joshua Rand, CEO, Sapotek, Inc. "We're confident that the MySQL acquisition will reinforce Sun's commitment to providing hardware, software and services that will save us money in having one integrated, end-to-end platform. The combination of MySQL and Sun provides the community with unlimited possibilities, ensuring the highest level of quality assurance and advanced feature contributions to the world's leading open source initiatives."
More than 100 million copies of MySQL's high-performance, open source database software have been downloaded and distributed in its history and since the announcement of Sun's intent to acquire MySQL, daily downloads have increased from 50,000 to more than 60,000 per day. This broad penetration coupled with MySQL's strength in Web 2.0, Software as a Service (SaaS), enterprise IT, telecom and the embedded OEM market, make it a significant addition for Sun. For more information on Sun's acquisition of MySQL AB, go to http://www.sun.com/aboutsun/media/presskits/2008-0116/index.jsp.
Sun will host a conference call today at 8:00 a.m. Pacific or 11:00 a.m. Eastern to discuss the completion of the acquisition. The call can be accessed at http://www.sun.com/investors. A replay will be available for 30 days by dialing 866-491-2916, or outside the U.S. by dialing 203-369-1723.
Catch the Sun-MySQL World Tour and Community Town Hall
To toast the success of the acquisition and engage with customers, employees, community developers and partners, Sun and MySQL executives will kick-off a global tour in March, hitting major cities worldwide leading up to the popular MySQL Conference & Expo in April. Every Sun-MySQL community can participate online, including videos, photos and comments from each stop at http://www.sun.com/mysqltour. This site will invite the public to visit the tour in a nearby city to meet Sun-MySQL executives, local developers and other open source enthusiasts. Details for an online tour stop will also be available; a Community Town Hall event is slated for March 4, 2008, and will be hosted by Jonathan Schwartz, Rich Green, executive vice president of Sun Software, and Marten Mickos, senior vice president of Sun's newly formed Database Group within Sun's Software division, among others.
MySQL Conference & Expo - April 14-17
Co-presented by Sun and O'Reilly Media, the annual MySQL Conference & Expo will take place April 14-17, 2008, in Santa Clara, California. The event is expected to bring together over 1,600 open source and database users from some of the most exciting and fastest-growing companies in the world, as well as the large and active MySQL Community. The program for 2008 will include keynote presentations by Jonathan Schwartz, Marten Mickos, Amazon CTO Werner Vogels, and Jacek Becla of the Stanford Linear Accelerator program. For more information, go to http://www.mysqlconf.com.
About Sun's MySQL Portfolio
MySQL is a business unit within Sun's Software organization and is the world's most popular open source database software. Many of the world's largest and fastest-growing organizations use MySQL to save time and money powering their high-volume Web sites, critical business systems and packaged software -- including industry leaders such as Yahoo!, Alcatel-Lucent, Google, Nokia, YouTube and Zappos.com. At http://www.sun.com/mysql, Sun provides corporate users with commercial subscriptions and services, and actively supports the large MySQL open source developer community.
About Sun Microsystems, Inc.
Sun Microsystems develops the technologies that power the global marketplace. Guided by a singular vision -- "The Network is the Computer"(TM) -- Sun drives network participation through shared innovation, community development and open source leadership. Sun can be found in more than 100 countries and on the Web at http://www.sun.com.
Sun, Sun Microsystems, the Sun logo, Solaris, MySQL, MySQL Enterprise, OpenSolaris, Java, and The Network is the Computer are registered trademarks of Sun Microsystems in the United States and other countries.
Safe Harbor
This press release contains forward-looking statements that involve risks and uncertainties. These forward-looking statements include statements regarding the expected benefits resulting from the acquisition, Sun's strategy and commitments and Sun's integration plans for the MySQL product line. Such statements are just predictions and involve risks and uncertainties such that actual results and performance may differ materially. Factors that might cause such a difference include the inability to successfully integrate MySQL's product line into Sun's product offerings, the failure to successfully integrate MySQL and its employees into Sun and achieve expected synergies, the failure to compete in this highly competitive and rapidly changing marketplace and the failure to retain key employees. These and other risks are detailed from time to time in Sun's periodic reports that are filed with the Securities and Exchange Commission, including Sun's annual report on Form 10-K for the fiscal year ended June 30, 2007 and its quarterly reports on Form 10-Q for the fiscal quarters ended September 30, 2007 and December 30, 2007. Sun assumes no obligation to, and does not currently intend to, update these forward-looking statements.