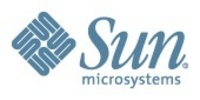 MySQL Enterprise has delivered outstanding performance -- allowing us to scale efficiently as more and more publishers and advertisers have begun to use our service.
SANTA CLARA, Calif. (PRWEB) August 13, 2008
MySQL(TM), the world's most popular open source database, is available for download at http://www.mysql.com.
"Leading online ad platforms such as Google, Gorilla Nation, ValueClick and Yahoo have all employed MySQL to help cost-effectively develop and sustain their data-intensive technology infrastructure," said Zack Urlocker, vice-president of products, Database Group, Sun Microsystems. "These blue-chip ad vendors highlight the innovation and business growth that is possible when powering today's Web economy."
Recognized by Deloitte Technology as one of the fastest 500 growing companies in America, Gorilla Nation exclusively handles media sales for more than 500 high traffic websites. The company opted to build a business intelligence platform on MySQL that manages more than one terabyte of data and provides vital real-time traffic and advertising campaign performance information. This data is then used to help advertisers determine how to reach a specific age and income demographic and best spend their advertising budget. Gorilla Nation also relies on MySQL to capture all transactions and clickstream data required for invoicing and billing.
"Gorilla Nation has experienced huge growth in recent years and subsequently we needed strong database technology that we could operate quickly and efficiently without paying the huge upfront licensing costs required by proprietary software," said Alex Godelman, VP, Technology, Gorilla Nation. "MySQL Enterprise has delivered outstanding performance -- allowing us to scale efficiently as more and more publishers and advertisers have begun to use our service."
Gorilla Nation selected MySQL Enterprise to provide full support for its critical database applications. MySQL Enterprise is a comprehensive subscription, consisting of production-tested software, proactive monitoring tools, and premium support services. More information is available at http://www.mysql.com/enterprise.
About Sun's MySQL Database
MySQL is the most popular open source database software in the world. Many of the world's largest and fastest-growing organizations use MySQL to save time and money powering their high-volume Web sites, critical business systems, and packaged software. At http://www.mysql.com, Sun provides corporate users with commercial subscriptions and services, and actively supports the large MySQL open source developer community.
About Gorilla Nation
Gorilla Nation (http://www.gorillanation.com) is the world's largest online ad sales rep firm. The company exclusively represents the online ad inventory of over 500 leading midtail web publishers, and sells integrated media and promotional programs to Fortune 500 brand advertisers. Working closely with its web publisher partners, GN's expertise within 35 select vertical markets provides advertising clients the ability to build high impact, rich media programs across one or more properties to provide superior audience reach. The company is committed to delivering integrated creative media programs, from concept through execution, and exceptional customer service. Founded in 2001, the company is headquartered in Los Angeles with offices in New York, Chicago, San Francisco, Toronto and London.
About Sun Microsystems
Sun Microsystems develops the technologies that power the global marketplace. Guided by a singular vision -- "The Network is the Computer" -- Sun drives network participation through shared innovation, community development and open source leadership. Sun can be found in more than 100 countries and on the Web at http://sun.com.
Sun, Sun Microsystems, the Sun logo, Java, MySQL, MySQL Enterprise, and The Network Is the Computer are trademarks or registered trademarks of Sun Microsystems, Inc. or its subsidiaries in the United States and other countries.