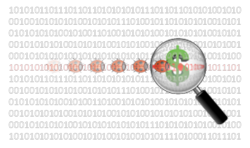 Bug testing is a valuable service, and it's one we're happy to pay for.
Denver, CO (PRWEB) July 17, 2012
Eliacom , a leader in MySQL database management, today announced its new development and marketing strategy called "Cash for Crash" for the beta release of its Enhanced SQL Portal (ESP), an online MySQL GUI.
"Most companies have a team dedicated to error testing a software beta release while customers also do some testing to ensure it is error free for the official release," says Eliacom head developer David Flammer. "But nobody can envision every circumstance that can cause an error. Bug testing is a valuable service, and it's one we're happy to pay for."
Eliacom's ESP system is built on PHP, Ajax, and MySQL, all popular programming languages around the world, so it can easily run on web servers anywhere. To make the system even more advanced, once it is installed, users can access it from any web browser. "There are literally thousands of different options for how this system can be installed," says Flammer. "It runs on Linux, Mac, and Windows servers as well as desktops. It also needs to be accessible through Internet Explorer, Firefox, Chrome, Opera, and more."
But the complexity is worth it and necessary. Flammer says, "As the web develops, it becomes more and more about securely collecting and leveraging data, and not everyone can have a database guru on their team. Companies need a way to get at their data and mine it easily and safely. You can organize tables in your database; edit, import, and export data and structure; create custom input forms; control data validation; and a variety of other things. The application is huge." And with large applications, especially ones that have to run in a number of different environments, a large amount of testing is required. The only way to find the majority of bugs is to have a large base using the software in many different ways. That's where the Cash for Crash program comes in.
Whenever a user finds a new bug in the software—an "inevitable occurrence in this stage of development" says Flammer—Eliacom will pay the user $10 by either mailing a check or sending the money through PayPal.
The software is free to try and free to use non-commercially, so anyone can use the software and potentially find a bug. To download the software, go to http://www.eliacom.com/mysql-gui-download.php. For additional information about the system, go to http://www.eliacom.com/mysql-gui-products.php.
"Take your best shot," says Flammer. "The more you try and break the system, the better it will be for millions of users around the world."
About Eliacom
Eliacom Inc. is a database management company that provides its customers with database management, customization, and deployment. Eliacom has developed advanced systems like CRMs, ERPs, Shared Calendars, Post Transactional Sales and Referral Metrics, Correlation Statistics, and Customer Satisfaction Surveys. Eliacom currently is offering an open-source Enhanced MySQL Portal for simple and easy front-end management of MYSQL databases over the cloud. Information about Eliacom can be found at http://www.eliacom.com.