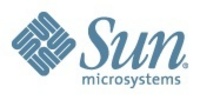 Sun's MySQL Enterprise Unlimited offering is designed to make it simpler and more cost-effective for organizations to develop, deploy and manage their critical MySQL database applications
AMSTERDAM, Netherlands (PRWEB) July 16, 2008
While the Marktplaats.nl founders had great ambitions for their business when they started out in 1999, they were also very much budget-constrained. They needed an infrastructure that offered the potential to scale both technically and cost-effectively to support future growth.
The MySQL Enterprise Solution
To meet the challenges of starting a flexible online service with a low operational budget, Marktplaats.nl's founders selected the popular open source LAMP software stack (Linux, Apache, MySQL, PHP/Perl/Python). MySQL proved to be of great value to support the fast growth of their web site, thanks to its superior reliability, performance and ease of use. The team could, in a very short timeframe, get new database servers up-and-running and upgrade and maintain existing ones.
"Scalability is absolutely key for us," said Bas Anneveld, Site Operations Manager for Marktplaats.nl. "MySQL is a perfect database for fast-growing businesses that need to scale their infrastructure quickly and cost-effectively to keep up with the demands."
While Markplaats.nl initially relied on the MySQL Community Edition and on self-support from the MySQL community, it soon reached a level where timely support at all times had to be guaranteed. It then subscribed to the MySQL Enterprise Unlimited offering, allowing the company to receive MySQL software updates, monitoring tools and technical support for an unlimited number of database servers, for a low annual cost.
"Sun's MySQL Enterprise Unlimited offering is designed to make it simpler and more cost-effective for organizations to develop, deploy and manage their critical MySQL database applications," said Richard Mason, vice president of MySQL sales, EMEA, Sun Microsystems. "For the same price of a single CPU of Oracle Enterprise Edition (EUR 32,000, GBP 24,000, US $40,000), companies can deploy and automatically monitor an unlimited number of MySQL Enterprise Servers -- with full 24x7 production support."
Visit http://www.mysql.com/unlimited for eligibility and details.
About Marktplaats.nl
Marktplaats.nl was founded in 1999 as one of the first Dutch websites fully focusing on classified advertising at the time. Since its inception, marktplaats.nl has grown to become the number one website in its field in The Netherlands. Marktplaats.nl brings together supply and demand in both second hand and new products. Every day more than 240.000 new advertisements are placed on the site, which is used by more than 6 million unique visitors per month. Product advertisements vary from clothing and collector's items to cars and home equipment. Markplaats.nl was acquired by eBay in 2004.
About Sun's MySQL Database
MySQL is the most popular open source database software in the world. Many of the world's largest and fastest-growing organizations use MySQL to save time and money powering their high-volume Web sites, critical business systems, and packaged software. At http://www.mysql.com, Sun provides corporate users with commercial subscriptions and services, and actively supports the large MySQL open source developer community.
About Sun Microsystems, Inc.
Sun Microsystems (NASDAQ:JAVA) develops the technologies that power the global marketplace. Guided by a singular vision -- "The Network is the Computer" -- Sun drives network participation through shared innovation, community development and open source leadership. Sun can be found in more than 100 countries and on the Web at http://sun.com.
Sun, Sun Microsystems, the Sun logo, Java, MySQL, MySQL Enterprise, and The Network Is The Computer are trademarks or registered trademarks of Sun.