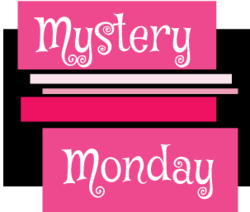 Lima, OH (PRWEB) July 25, 2012
As people are trying to save money and be healthier by eating at home and controlling the ingredients that go into the food they eat, cooking is becoming a popular hobby. Finding recipes that make cooking easier, and at the same time taste great, is at the top of everyone's list. Titanium Twister's Blending Blog is here to help with great recipes and a way to make a little money as well.
Titanium Twister is improving kitchen products by using innovative coating technology that does not chip or tarnish. The newest product is a better replacement beater for the KitchenAid stand mixer. Using the Alodine EC² coating, the beater is dishwasher safe and will not chip or add gray steaks to your batter.
The Blending Blog, features great recipes and ideas on how to make cooking easier using a stand mixer. The blog features recipes for breakfast, entrees, side dishes, desserts, and other snacks. Each recipe has simple directions, pictures, tips and tricks to make getting great results a breeze.
To get Facebook fans more involved in the blog's recipes, the Blending Blog recently started a leader board contest called, Mystery Monday. Each week a recipe sneak peek is given on the Titanium Twister Facebook Page through an image. The image could be a close-up of the recipe or an ingredient used in the recipe. Fans of Titanium Twister make guesses as to what the featured recipe will be or what will be the main ingredient in the recipe.
Fans that join the fun on the posts gain one point for guessing and two points for correct answers. The first person to 25 points gets a $50 Amazon Gift Card. Fans have until Wednesday of the same week to guess the Mystery Monday recipe of the week. Titanium Twister judges if the answer is correct, and more than one person can be correct on a Mystery Monday post. All guesses have to be made before the reveal post on Thursday morning. Good luck and happy guessing!
Click here to join the Facebook fun on Mystery Monday.
About Titanium Twister
Our parent company has been involved in exploring new coating technologies for well over 30 years. The Titanium Twister product was developed out of the need for a better coating on the mixer attachments included with KitchenAid Stand Mixers. What makes the Titanium Twister attachment so special? It doesn't chip or tarnish, and it can be washed in the dishwasher. Our mission is to sell one flat mixer attachment, that never needs replaced – The Titanium Twister.
Visit us at http://www.thetitaniumtwister.com