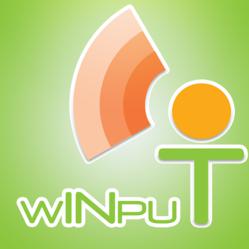 San Diego, CA (PRWEB) January 08, 2013
Since the launch of wINput in October 2012, more than 50 app users, or wINputters as they're being referred to, have won various prizes in weekly and monthly random drawings. Two particularly fortunate wINputters were Grand Prize winners, receiving Kindle Fires in the November and December monthly drawings. Effective January 2013, wINput offers users even more opportunities to provide feedback from their shopping experiences, which means more chances to win prizes. In addition to major food service locations, TrendSource now offers wINputters virtually endless survey opportunities with the addition of grocery and specialty retail locations.
"We put a lot of work into creating wINput, so when we launched back in October, we expected it to be successful, but it's exceeded our expectations exponentially," says TrendSource VP of Sales and Marketing, Jana De Anda. "wINputters are engaged in what we're calling a 'feedback frenzy', integrating the app into their everyday lives and in the short time since we've added grocery and specialty retail locations, survey submissions have skyrocketed. It's been really exciting to be a part of."
wINput was developed by TrendSource as a research tool designed to collect information from consumers in a fun, interactive way, and anyone can use this free app by registering with a valid email address. wINput users are empowered to share their preferences, perceptions and experiences with an engaged community while having regular opportunities to win prizes for their input. TrendSource uses the data to identify market trends and help clients better understand consumers through powerful insights. Learn more about wINput and how to sign-up at http://www.winputsurveys.com.
Application features include:

GPS-enabled searching providing instant access to available "Location Surveys" nearby in various industries including food service, grocery and specialty retail locations
Ability to upload digital photos of receipts for Location Surveys
Access to "Fun Surveys" anytime, anywhere
Opinion sharing via "Casual Questions" with instant feedback on how fellow app users answered
"Prizes" section showing prizes available in current drawing and past prize winners
"My Stats" page with individual activity compared to the rest of the wINput community
About TrendSource, Inc.
TrendSource provides business intelligence, customer experience insight, compliance solutions, and other market research and data analysis programs that deliver measurable ROI. With over twenty years of experience, TrendSource's customized solutions deliver highly efficient Customer Experience Programs that quantify service gaps, provide prescriptive/corrective solutions, identify trends, and provide actionable solutions through enhanced reporting and analysis.
TrendSource is a founding member of the Mystery Shopping Providers Association (MSPA) and has the unique distinction in the industry as an ISO 9001:2008 certified company.
About MSI Services, Inc.
MSI Services is the exclusive Field Agent database provider for TrendSource, Inc. While our employees and clients are associated with TrendSource, Field Agents are independent contractors for MSI Services. TrendSource employees utilize the MSI database to recruit Field Agents for specific projects. Learn more about MSI and how to become a Field Agent at http://www.trendsource.com/msi.