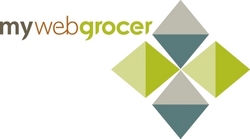 MyWebGrocer is excited to be partnering with Webstop to bring our advanced advertising platform to their retail grocery customers
Colchester, VT (Vocus) May 5, 2008
MyWebGrocer announced today that Webstop is the latest player in the online grocery market to join their online advertising network.
The addition of Webstop to the MyWebGrocer ad network brings significant ability for Webstop's customers to drive increased sales and additional revenue to their broad customer base. Webstop holds expertise in a host of grocery website applications, custom development, email campaigns and newsletters and this will enable them to offer targeted messaging across their product suite. It will also allow their customers to see increased revenues from the rapidly growing online advertising market. MyWebGrocer's Ad Network currently covers 75% of the US, with over 3,500 stores and 3 million unique users a month.
"MyWebGrocer is excited to be partnering with Webstop to bring our advanced advertising platform to their retail grocery customers", said Alec Newcomb, Vice President at MyWebGrocer, "The addition of Webstop's broad customer base is a value to both our companies but more importantly it brings added value to the network which will directly benefit all retailer customers".
"Webstop is always looking for ways to bring added value to its customer base" explains Robert Hemphill CEO of Webstop, "By joining the MyWebGrocer network; Webstop is able to bring this new value that we would not have been able to without partnering with a strong player like MyWebGrocer".
About Webstop: Webstop, located in the Tampa Bay area of Florida, has been developing and maintaining advanced grocery websites since 1996. Our expertise in the grocery industry, along with a commitment to high quality integration of technology into custom marketing initiatives, uniquely places us in the marketplace. Webstop leads the industry in many areas, including frequent shopper web integration, feature-rich weekly ads, online recipes, personalized shopping lists, and more. We developed the first website to integrate a retailer shopper card with a personalized shopping list of electronic, paperless coupons and targeted email. Webstop offers Grocery Website Modules, which allow our best features to be applied to any existing website. These modules are self-contained sets of web pages that Webstop implements and maintains, including new syndicated content. Some of our clients include Price Chopper, Roundy's and Spartan Stores. Visit http://www.webstop.com/ or call 727.942.2797 for more information.
About MyWebGrocer: MyWebGrocer was one of the first to launch online services for retail grocers in 1999. Today, they continue to lead the industry by generating profits for clients using proprietary technologies with proven results. MyWebGrocer increases basket size, acquires new customers, retains current customers, and drives more in-store and online business for their clients. MyWebGrocer has the largest grocery advertising network in the country covering 65% of the US, earning their clients direct ad revenue. They are the only digital provider that builds a customized, profitable, integrated online channel by addressing retailer's needs today, tomorrow and into the future. Some of their clients include Shoprite, Lowes Food Stores, Big Y, and 80 other leading grocery chains. For more information please visit http://www.mywebgrocer.com or call 1-888-662-2284.
Contact: Courtney Musella
Phone: 802-857-1237
Email: cmusella @ mywebgrocer.com
# # #