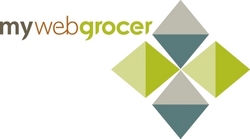 This is a huge step forward for Weis' online channel. Adding functionality that is fully integrated across both ecommerce and the traditional in-store shopping tools is very beneficial to the consumer
Colchester, VT (Vocus) December 1, 2008
Weis Markets has launched MyWebGrocer's nationwide advertising network along with the recipe, circular and shopping list capabilities. This change moves Weis from their current "static circular" to an efficient interactive circular that fully integrates advertising, shopping lists and recipes into a seamless tool for consumers. This functionality will also fully integrate with Weis' ecommerce offering. Shoppers will be able to browse the weekly circular online and buy the products directly via online shopping.
The most popular destination on a retailer's website is the weekly circular. The online circular should be an intuitive, functional experience that facilitates both in-store shopping as well the ecommerce experience for the consumer. Viewing a static ad online does not engage customers or give them opportunities to utilize the displayed specials. MyWebGrocer's integrated tools dramatically enhance the consumer's value by providing them with a start to finish tool set.
"This is a huge step forward for Weis' online channel. Adding functionality that is fully integrated across both ecommerce and the traditional in-store shopping tools is very beneficial to the consumer," notes Curt Alpeter, Sr. Vice President of Sales for MyWebGrocer. "In the ever more competitive online space, advancements like these are critical."
"Our addition of ecommerce services in Pennsylvania's Lehigh Valley earlier this year has proven to be successful for us. Adding interactive tools to our online channel is a logical next step. They will not only bring more value to our ecommerce initiative, but will also add critical tools for the bulk of our customers who use our web site to help them plan their in-store shopping trips," said Michael Zettlemoyer, Director Merchandising Technologies at Weis.
About Weis Markets:
Founded in 1912, Weis Markets marked its 96th year of operation earlier this year. It currently operates 155 stores in five states: Pennsylvania, Maryland, New Jersey, New York and West Virginia. It also owns SuperPetz, a pet supply superstore chain with 31 locations in ten states.
About MyWebGrocer:
MyWebGrocer was one of the first to launch online Software as a Service for retail grocers in 1999. MyWebGrocer increases basket size, acquires new customers, retains current customers, and drives revenue in-store and online business for their clients. MyWebGrocer has the largest grocery advertising network in the country covering 85% of the US, earning their clients direct ad revenue. Some of their clients include Weis Markets, Shoprite, Lowes Food Stores, Big Y, Food Lion and 90 other leading grocery chains. For more information please visit mywebgrocer.com or call 1-888-662-2284.
Contact: Courtney Musella
Phone: 802-857-1237
###