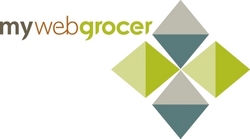 Our partnership drives significant efficiency in the search advertising management program for online retailers
Colchester, VT (Vocus) July 31, 2008
MyWebGrocer has increased the number of new customer orders an average of 16% through its partnership with NetElixir for its participating retail grocers. NetElixir is the Pay Per Click partner that powers MyWebGrocer's unique retail grocery acquisition program where retailers only pay for new customers that place a new order. This CPA based program takes the complexity and risk out of traditional customer acquisition programs for retail grocers.
"Our team has been working closely with NetElixir over the last year and right out of the gate they improved our internal efforts by 60%. This with their ability to build a dedicated team to support our Grocery CPA program 24-7-365 has given MyWebGrocer a significant advantage to our retailers who are competing against Wal-Mart, Target, and Amazon's massive PPC efforts." Explained Alec Newcomb, Vice President of Business Development at MyWebGrocer.
"Our partnership drives significant efficiency in the search advertising management program for online retailers" explains Udayan Bose Founder & CEO of NetElixir. "The domain expertise of MyWebGrocer and search advertising optimization capabilities and technology of NetElixir would combine to generate disproportionate return on advertising dollars for our customers."
About MyWebGrocer
MyWebGrocer was one of the first to launch online services for retail grocers in 1999. MyWebGrocer increases basket size, acquires new customers, retains current customers, and drives revenue in-store and online business for their clients. MyWebGrocer has the largest grocery advertising network in the country covering 85% of the US, earning their clients direct ad revenue. Some of their clients include Shoprite, Lowes Food Stores, Big Y, Food Lion and 80 other leading grocery chains. For more information please visit http://www.mywebgrocer.com or call 1-888-662-2284.
About NetElixir
NetElixir, Inc (http://www.NetElixir.com) is one-stop-shop for all search advertising management needs. NetElixir offers both technology and full-service 24x7x365 management of pay-per-click search marketing campaigns that help online retail marketers generate profitable and predictable returns from their search marketing dollars. NetElixir has helped more than 50 online retailers including NetGrocer, Vermont Teddy Bear, KSwiss, Luggage Online & Carpet One run consistently profitable SEM campaigns, through a combination of proprietary technology and sophisticated processes. For information regarding NetElixir's search engine marketing solutions please contact Udayan Bose at udayan(at)netelixir.com or call at 609-356-5112.
###