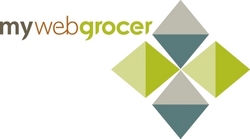 Roche Bros. has a very established and successful online channel that garners a great deal of traffic on a monthly basis
Colchester, VT (Vocus) October 7, 2008
Roche Bros. will be the first Buy4Now client to add MyWebGrocer's functionality into its online channel. This comes less than a month after MyWebGrocer acquired Buy4Now. Roche Bros. will be deploying the interactive weekly circular tool that will fully integrate with the Buy4Now ecommerce tool set, in addition to the recipe and shopping list functionality already in place. Layered across all these applications, Roche will also be installing the MyWebGrocer Advertising network.
Arthur Ackles, Director of Marketing at Roche Bros., comments, "The news that MyWebGrocer acquired Buy4Now was met with optimism by Roche Bros. Our ability to leverage all the MyWebGrocer tools with our proven ecommerce solution from Buy4Now validates the benefits both companies bring to companies like Roche Bros."
"Roche Bros. has a very established and successful online channel that garners a great deal of traffic on a monthly basis," notes Curt Alpeter, Sr. Vice President at MyWebGrocer. "Our ability to integrate the Advertising Network is a huge opportunity for both Roche Bros. and MyWebGrocer, not to mention the added value it will bring the consumer."
Roche Bros. will now join the nation's largest grocery advertising network hosting top advertisers such as Kellogg's, Florida's Natural, and General Mills. MyWebGrocer's targeted online advertising solutions increase product sales and brand awareness; the average manufacturer conversion rate from click to purchase is 47%.
About MyWebGrocer:
MyWebGrocer was one of the first to launch online Software as a Service for retail grocers in 1999. MyWebGrocer increases basket size, acquires new customers, retains current customers, and drives revenue in-store and online business for their clients. MyWebGrocer has the largest grocery advertising network in the country covering 85% of the US, earning their clients direct ad revenue. Some of their clients include Shoprite, Lowes Food Stores, Big Y, Food Lion and 90 other leading grocery chains. For more information please visit Mywebgrocer.com or call 1-888-662-2284.
About Roche Bros.:
Roche Bros. Supermarkets is a privately held corporation consisting of 18 supermarket retail operations, which service consumers in the Greater Boston and Eastern Massachusetts marketplace. Founded in 1952 by brothers Bud and Pat Roche, Roche Bros. has expanded to be one of the largest privately held supermarkets in New England. The success and growth of the company has been based upon offering their valued customers quality selections of grocery, produce, meats, seafood, deli, take home food, prepared and frozen food and health and beauty care products. Roche Bros. commitment to quality value and superior customer service is backed by the company's promise "Your family deserves the best."
Contact:
Courtney Musella
1-802-857-1237
cmusella@mywebgrocer.com
http://www.mywebgrocer.com/Default.aspx
###