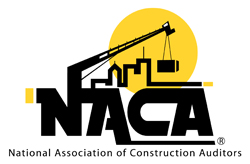 The best conference for construction control professionals
Chesterfield, VA (PRWEB) January 27, 2015
The National Association of Construction Auditors' (NACA) (http://www.thenaca.org) update their 2015 Annual Conference program, being held at the Monte Carlo Hotel & Resort in Las Vegas, NV, March 30 – April 1, 2015! The National Association of State Boards of Accountancy (NASBA) certified CPE sessions will include topics related to the control environment of construction projects, fraud, and ethics; led by recognized industry training leaders.
Following up on a successful 2013 conference in Orlando, FL, the NACA returns to Las Vegas where large numbers of professionals have attended previous NACA annual conferences.
The scheduled program continues to embrace the NACA mission to seek out and unite those individuals performing in the fields of construction, risk management, auditing, accounting, public accounting, architecture, and engineering; and be recognized as the authority on construction project controls.
The program already includes Best-in-Class sessions you cannot miss:
Courtenay Thompson, Courtenay Thompson & Associates
"Construction Fraud: Detection, Prevention & Response" and "Dealing Effectively with Difficult Situations and People"
Dennis L. Allen, Senior Vice President, Hill International, Inc.
"Intelligence Based Thinking in Construction"
Randy Stuzman, Managing Director, FMI
"Past, Present and Future: How Contractors Succeed and Which Trends are Emerging for the Future"
John Sier, Principal, Kitch Drutchas Wagner Valitutti & Sherbrook
"ConsensusDOCS forms of agreement - What Are They and How Do They Address Audit Rights"
Scott Alexander & Ken Schumaker, Attorney, Murphy Austin Adams Schoenfeld LLP
"A Construction Claims Primer: An Auditor's Impact on the Claim Process"
Paul D. Pettit, Jr., Director, Capital Projects & Contracts; & Quality, Protiviti
"Capital Project Governance: Ensuring Control Through-out the Project Lifecycle"
Robert McDonald, President, McDonald & Associates
"Contractor Controlled Equipment Program – Case Study"
John Wisz, President, Wiszco
"When is the Best Time to Perform an Audit"
Kevin Max, KPMG
"Transforming the World – Top Infrastructure Projects and Global Mega Trends"
Other Industry-Leading speakers will be back…
Presenting on the latest trends in…

Using Excel for Data Mining
Managing Workpapers
The Red Flags of Construction Fraud
Ethics
Subguard
Examples of Construction Fraud Cases
Resolution of Fraud
Internal Audit and Government Compliance
Effective Usage of Cost Tools: RS Means, AED Green Book, Blue Book
See you there!
____________________________________________________________________
The NACA grants the designation of Certified Construction Auditor (CCA) and Construction Control Professional (CCP) to the individuals with the expertise in these areas. The National Association of Construction Auditors is committed to providing resources, information, and leadership for NACA members, their clients, and the public to ensure the highest standard of construction controls possible.
For a limited period of time, the National Association of Construction Auditors (NACA) is currently accepting applications under the grandfathering provision for the Certified Construction Auditor (CCA) and Construction Control Professional (CCP) designations, setting the standard in these fields (http://www.thenaca.org). The provisions are a point-based system based upon education, training, and experience.
While "National" is in our name, we welcome members from around the globe!