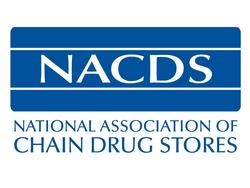 The Certificate Exchange Network can mean the difference between knowing where the most up-to-date certificates are located when they are needed, and not
Alexandria, VA (Vocus) May 27, 2010
More than ten major retailers, representing over $150 billion in chain drug sales, have joined the Certificate Exchange Network (CEN) offered by the National Association of Chain Drug Stores (NACDS) and RollStream. The CEN is an online network where retailers and manufacturers can securely post or link to existing product safety certificates to demonstrate compliance with the Consumer Product Safety Improvement Act of 2008 (CPSIA).
The CPSIA of 2008 imposes new document sharing requirements regarding product safety testing certificates on certain consumer products. Products covered under the legislation must have paper or electronic certificates of conformance that indicate the products have been tested, do not exceed specific substance levels, and in some cases have been packaged following U.S. Consumer Product Safety Commission (CPSC) guidelines. These products are wide-ranging, and ultimately will include everything from toys to printer cartridges, bandages, over-the-counter medications and prescription medications.
"The Certificate Exchange Network can mean the difference between knowing where the most up-to-date certificates are located when they are needed, and not," said Rick Cognetti, Vice President, Retail Merchandising at Kinney Drugs. "So working with Kinney Drug trading partners in the network to avoid governmental fines makes perfect sense."
On March 16, 2010, the CPSC voted to approve a final rule interpreting factors to be considered when seeking a civil penalty amount for knowing violations of CPSC laws. As a result of the CPSIA, the maximum penalty for each violation of the Consumer Product Safety Act (CPSA), the Federal Hazardous Substances Act (FHSA), and Flammable Fabrics Act (FFA), increased from $8,000 to $100,000. Maximum penalty amounts for a related series of violations increased from $1.8 million to $15 million.
"Ensuring compliance with all regulatory requirements, particularly those relating to product safety, is critical to our business," said Nancy Secours, Senior Director of Supply Chain Operations at Pfizer. "The zero-install and strong usability, of the NACDS-backed solution made selecting the CEN the logical choice for us."
NACDS purposely partnered with RollStream to make it easy for their members to directly post GCC's to the network or provide links to certificates stored on their website. Also, with a simple, easy-to-use browser interface, retailer members can securely download product certificate needed to demonstrate CPSIA compliance within seconds. This allows retailers and manufactures to significantly reduce their risk of non-compliance.
To register for the CPSIA Certificate Exchange Network go to:
http://www.cpsiainfo.com
About NACDS
The National Association of Chain Drug Stores (NACDS) represents 154 traditional drug stores, supermarkets, and mass merchants with pharmacies – from regional chains with four stores to national companies. NACDS members also include more than 900 pharmacy and front-end suppliers, and over 70 international members from 24 countries. Chains operate 37,000 pharmacies, and employ more than 2.5 million employees, including 118,000 full-time pharmacists. They fill more than 2.5 billion prescriptions annually, which is more than 72 percent of annual prescriptions in the United States. The total economic impact of all retail stores with pharmacies transcends their $815 billion in annual sales. Every $1 spent in these stores creates a ripple effect of $3.82 in other industries, for a total economic impact of $3.11 trillion, equal to 26 percent of GDP. For more information about NACDS, visit http://www.NACDS.org.
About RollStream
RollStream Inc. is the leader in enterprise community management. The company's Software as a Service product optimizes supplier relationships through a powerful platform that includes supplier master data management, robust supplier collaboration tools, and business-to-business process applications.
Industry leaders use RollStream to realize the full potential of their extended supplier community through activities such as supplier registration, compliance and risk management, and dispute resolution.
To learn more visit http://www.rollstream.com or http://www.twitter.com/rollstream
# # #