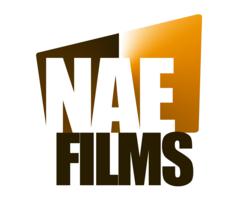 Teaching the value of American Free Enterprise
Washington, D.C. (PRWEB) May 03, 2012
The National Association of Entrepreneurship announced today that it's Quick Takes free enterprise mini-episodes will begin airing in three markets in late May.
NAE Quick Takes began production over a year ago. The newly expanded series will include over 75 topics. Each features a single free-enterprise lesson designed for sixth to twelfth graders, but will appeal to audiences of all ages. Each will be presented through a contemporary business example. The first episode will feature Wal-Mart Founder Sam Walton, and air in Miami, Los Angeles, and Cleveland later this month.
"These programs will shine a light on the tremendous contribution free enterprise makes in our daily lives," says John Miller, NAE Member. "They will be a valuable resource for everyone who sees them."
The NAE Quick Takes will also be featured off air (combined with additional content) to create a comprehensive 1-hour program teaching expanded lessons about each free enterprise topic. They will be supplemented with a workbook, and online learning curriculum to offer a complete lesson-based program. NAE Quick Takes will cover a range of topics, from innovation to job creation, and highlight the essential significance of free enterprise in the world today. NAE Quick Takes are produced by Emmy-Award-winning Pinpoint Media.
The National Association of Entrepreneurship is the voice of America's Mid-Market Leaders. NAE provides essential research, critical content, documentary film production and unparalleled connectivity. NAE hosts a series of events annually, including the CEO Briefings Circuit, and the NAE First Generation, NAE Legislative and NAE 250, and NAE FutureGen Summits. NAE strives to advance the valuable role of free enterprise in the United States.
Learn why NAE is free enterprise at http://www.naeonline.org or (888) 400-7182.