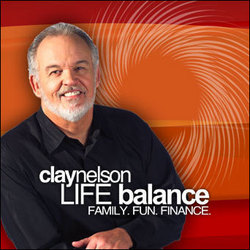 As the boss, it's your job to create the vision for the company, and give your team the power to get there.
Santa Barbara, CA (PRWEB) October 3, 2007
Trade shows and conferences can be a tremendous opportunity for construction company owners and their employees to learn about new products and innovative tools, not just for getting a job done, but for running the business successfully too.
Nationally-known http://www.claynelsonlifebalance.com/coaching.html Clay S. Nelson, having spent 14 years as a contractor himself, understands the fast-paced nature of the custom home building business, and has developed the program Implement What You Learn, Teach What You Know to teach business owners and their crews how to maximize the value of their trade show experiences and keep the momentum going when it's time to go home and put their tool belts back on.
Nelson is presenting Implement What You Learn, Teach What You Know at the upcoming National Association of Home Builders (NAHB) Custom Builder Symposium in Naples, Florida on October 27, 2007.
"We may leave a conference very enthusiastic and looking forward to shaking things up at work on Monday morning," Nelson explains, "but how easily do we get stopped by life's circumstances on the way home, or the overwhelm of something that may have happened on the job site while we were away at the conference, ironically, with the intention to learn new things and make business connections that would benefit the business?"
"When we allow ourselves to be stopped without a plan, without a clear commitment and without a team to help us achieve our vision for the company, guess what just happened to the investment of time and money we just made into attending the conference? It's been completely wasted."
Implement What You Learn, Teach What You Know focuses on several key points:

Leaving the conference with a written plan in hand
Being committed to doing what the plan says
Communicating and teaching the plan to others
Being your word and asking for help
Teaching others, rather than just telling
"As the boss, it's your job to create the vision for the company, and give your team the power to get there." Nelson continues, "Give them a plan that guides them, teach them what you've learned so they can teach others. You cannot micromanage every detail and handle every contingency by yourself."
Clay Nelson founded his company, Clay Nelson Life Balance, out of his own life philosophy: To teach what one has learned in life is the greatest gift one has to give. The company's innovative programs teach individuals and businesses how to set goals, get past what stops them from accomplishing them, and create written plans that help them attain extraordinary results.
Nelson has been a featured speaker at many national education events and conferences, including The International Builders Show, and The Remodeling Show, and is an upcoming contributor to Custom Home Magazine. Every year, he presents his concepts in business planning and life planning nationwide to eager participants at workshops and conventions of all sizes, as well as to listeners of his weekly KZSB AM 1290 Santa Barbara News-Press radio station talk show.
For more information about Clay Nelson's speaking schedule, and to learn more about the products and services Clay Nelson Life Balance provides for contractors and remodelers, please visit http://www.claynelsonlifebalance.com. For more information about the NAHB 2007 Custom Builder Symposium and to register, visit http://www.nahb.org.
###