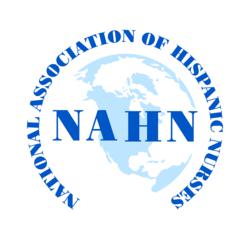 Washington, DC (PRWEB) April 30, 2013
The National Association of Hispanic Nurses is launching today the registration for its annual conference, the foremost event uniting the nursing profession to explore Hispanic health challenges and identify issues, trends and solutions. This year's event, themed Creating the Vision, Shaping the Future, will take place in New Orleans, LA from August 6-9, 2013 at the Astor Crowne Plaza – French Quarter.
In its 38th year running, this premier event brings together a community of over 300 nursing professionals, researchers, clinicians and students to rejuvenate their practice in the lively culture of New Orleans, while advancing their knowledge through clinical sessions and poster presentations, expanding their personal and professional networks and discovering the leading products and services in the profession today.
This year's program takes an in-depth look at the modern health care environment, inviting nursing professionals to "create the vision" by exploring current trends and technologies, strategy initiatives for the future and implications of the Patient Protection and Affordable Care Act (PPCA) as they impact the Hispanic health community, thus "shaping the future" of the profession.
"This year's annual conference is a must—attend event for anyone, regardless of ethnic background who provides healthcare services to the Latino/Hispanic community," says NAHN Executive Director, Celia Besore, MBA, CAE. "The NAHN Conference Planning Committee has chosen a great group of speakers and presentations and a lot of fun activities. We hope to see you there," added Besore.
For the nursing professional, sessions will offer educational sessions in four tracks – Leadership, Education/Research/Innovation, Clinical Practice and For the Advanced Professional – accommodating varying professional focuses and continuing education (CE) needs. The Expo Hall, centrally located this year among the conference's meeting spaces and social events, will provide enhanced opportunities for attendees and exhibiting companies to connect throughout the week.
In addition to the event's new program organization, NAHN is providing participants a more interactive, wired experience with an all-new, entirely digital registration process, allowing users to easily reserve their spot at the conference from their desktop or mobile phone.
Learn more and register for NAHN'S 38th Annual Conference & Expo at http://www.nahnnet.org/NAHNMeetings.html.
About National Association of Hispanic Nurses
NAHN National Association of Hispanic Nurses® is a non-profit professional association committed to the promotion of the professionalism and dedication of Hispanic nurses by providing equal access to educational, professional, and economic opportunities for Hispanic nurses. NAHN is also dedicated to the improvement of the quality of health and nursing care of Hispanic consumers. For more information, please visit http://www.nahnnet.org or http://www.thehispanicnurses.org.